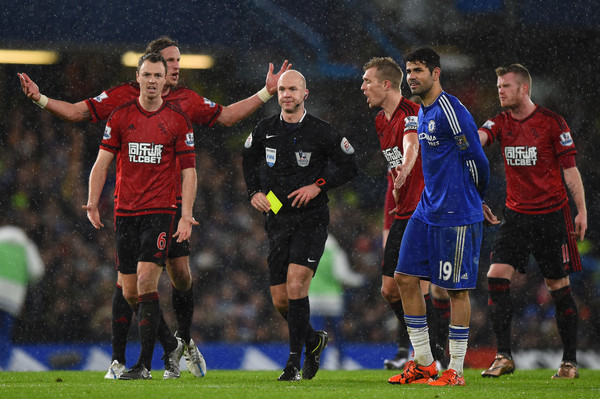 Wednesday's contentious match between Chelsea and West Bromwich Albion has drawn FA sanctions, while several English Premier League sides could face greater backlash over transfer misconduct.
The FA announced on Friday that both Premier League teams have been charged for failing to control its players stemming from their 2-2 midweek clash at Stamford Bridge. The teams have until Jan. 20 to respond to the charges. (REPORT)
Real Madrid general manager Jose Angel Sanchez claims that FIFA will be continuing to dish out transfer bans, this time on EPL clubs. (REPORT)
Liverpool head coach Jurgen Klopp has reportedly urged Ilkay Gundogan to join the Reds, as the German midfielder played under Klopp during the manager's time in-charge at Borussia Dortmund. (REPORT)
Ciro Immobile has rejoined Serie A club Torino on loan from Dortmund. (REPORT)
La Liga side Celta Vigo has signed Marcelo Diaz from Hamburger SV, the club confirmed on Friday. (REPORT)
Manchester United head coach Louis Van Gaal has indicated 20-year-old defender Luke Shaw has made positive strides in his recovery from a broken leg back in September. (REPORT)
Manchester City boss Manuel Pellegrini has revised expectations for Vincent Kompany's return to the squad, stating that the end of February is more realistic timetable for the Belgian centerback. (REPORT)
Leyton Orient president Francesco Becchetti has been banned six matches and fined over $50,000 for reportedly kicking the team's assistant coach Andy Hessenthaler on Dec. 26. (REPORT)
—
What did you think of the FA's decision? Will English teams receive transfer bans as well? Would you like to see Gundogan move to the Premier League?
Share your thoughts below.