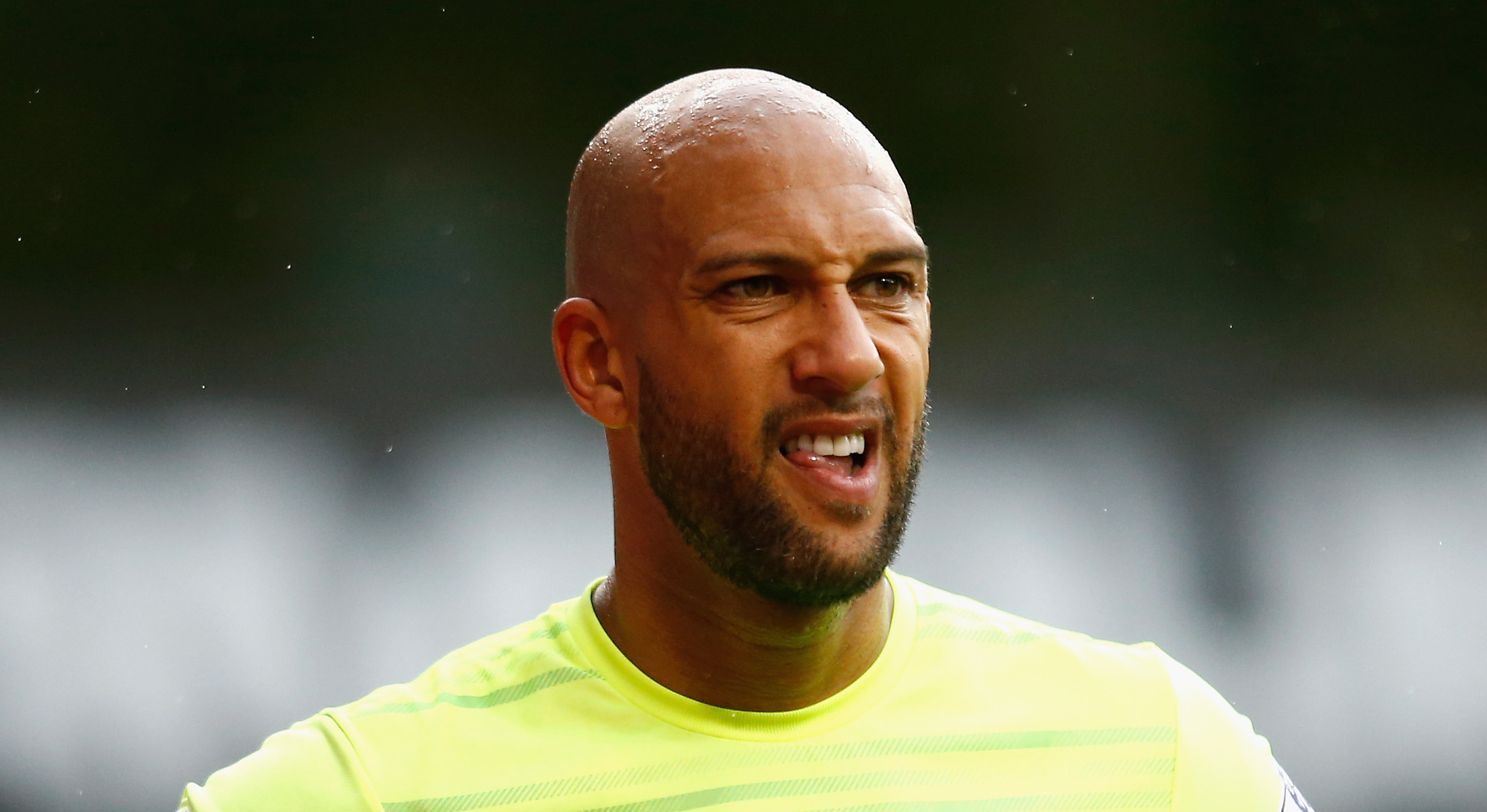 Tim Howard has been with Everton since 2006, but the club's current manager says that the goalkeeper's future is now a bit uncertain.
Everton manager Roberto Martinez says it is 'impossible to say' what the future holds for Howard, who has a deal with the club through 2018. Most recently, Howard sat out a pair of cup games in favor of Joel Robles, who helped secure Everton a pair of victories. Howard is expected to return to the lineup on Wednesday against Manchester City.
"It is impossible to say that," said Martinez when asked if Howard would remain with the club next season. "We need to take it game by game and week by week. I want Tim to feel stronger in every game. Watching him in training I don't see a sign of weakness or him being worn down or tired. It is the opposite. He is up for the challenge, up for helping the team and keeping up standards. I'm sure every experience will affect what you want to do in the summer.
"We shouldn't look that far away. We are here with a real focus of winning on Wednesday. That is all that matters. We have a incredible squad, a group of players here that I'm excited about and I'm looking forward to seeing them develop and Tim Howard is a big part of that. Whatever happens at the end of the season you cannot guess it now and it would be wrong to try to guess that."
Martinez went on to back Howard's responses to several jeers from the Everton faithful in recent weeks. The Spanish manager believes Howard's positive contributions are being overlooked and that his experience will be vital to the growth of a young Everton team.
"I don't think he was being sarcastic," said Martinez. "He cares about our football club and has an incredible attachment to it. He is trying to interact with the fans with the experience he has. Tim would never blame a defender for his mistake and I appreciate that. Tim has got 350 appearances in the Premier League which is a record for Everton. He is part of our club and our badge.
"He had mistakes but he had big moments. We need to be more understanding that sometimes you're going to get that. His day-to-day work shows me the strength, power and positive effect he has on young players. I feel we are a stronger team with Tim Howard in the dressing room."
What do you think of Martinez's comments? What do you expect from Howard in the coming months?
Share your thoughts below.