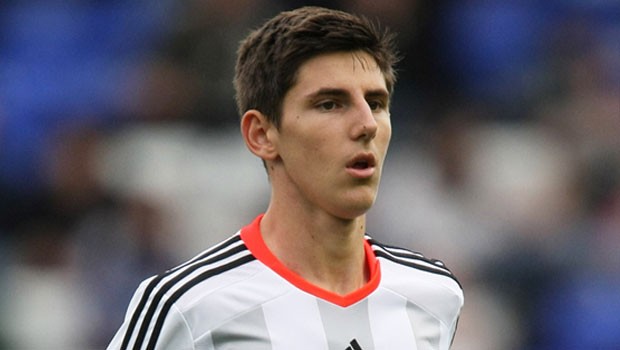 Emerson Hyndman's contract with Fulham continues to move closer and closer to its expiration date, but the club doesn't appear ready to led him leave early.
Fulham manager Slavisa Jokanovic insists that neither Hyndman nor Moussa Dembele will leave the club in January. The manager's declaration comes despite the fact that the two midfielders can leave on free transfers this summer. Should the two leave the club at the end of their current deals, Fulham would be entitled to compensation payments.
According to Jokanovic, winning games remains the club's primary target. The club currently sits in 19th place in the English Championship, just four points out of the relegation zone.
"I can make money or not for the club," Jovanovic said. "My part of the business is to be successful on the pitch."To be successful we need to stop any moves. Fans dont want the club to have £10 million, £20 million or whatever they want their team to win games.To try to do this I need the staff to do this and the business must understand this."
The latest decision doesn't represent the first time Fulham has declined an option to sell the 19-year-old American. The Championship club reportedly turned down offers from Spanish club Elche, Dutch side Cambuur and several other clubs before the conclusion of the summer transfer window.
Hyndman has made eight appearances for Fulham this season.
What do you think of Fulham's decision? What do you expect from Hyndman this season and beyond?
Share your thoughts below.