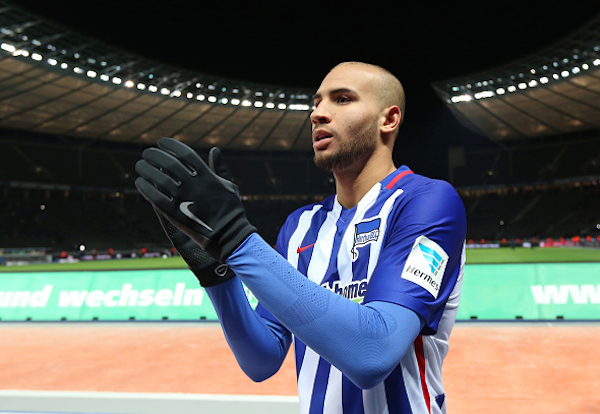 If John Brooks does not agree to a new deal with Hertha Berlin in the coming weeks or months, the club might just have to ship him off elsewhere.
Hertha Berlin CEO Michael Preetz has said that the club has to regularly consider selling players like Brooks if they do not agree to contract extensions. Brooks' current deal with Hertha runs through 2017, but the German Bundesliga side is currently working on trying to keep him around longer.
"As a club we are dependent on generating transfer fees," Preetz wrote in a column for German outlet Kicker. "For the good of the club, you have to consider selling players such as John Brooks or Toga Cigerci, with whom we have been in talks for a long time, when you can't agree on a new contract."
Preetz's comments seem to confirm reports from last month that said that Hertha Berlin was weighing whether to sell Brooks or not.
The 22-year-old U.S. Men's National Team centerback has made 10 appearances for the club during the current campaign, scoring once in league play.
What do you think of this development? Should Brooks extend his stay with Hertha or just play his contract out and see what happens? Could you see him playing and excelling at a bigger club?
Share your thoughts below.