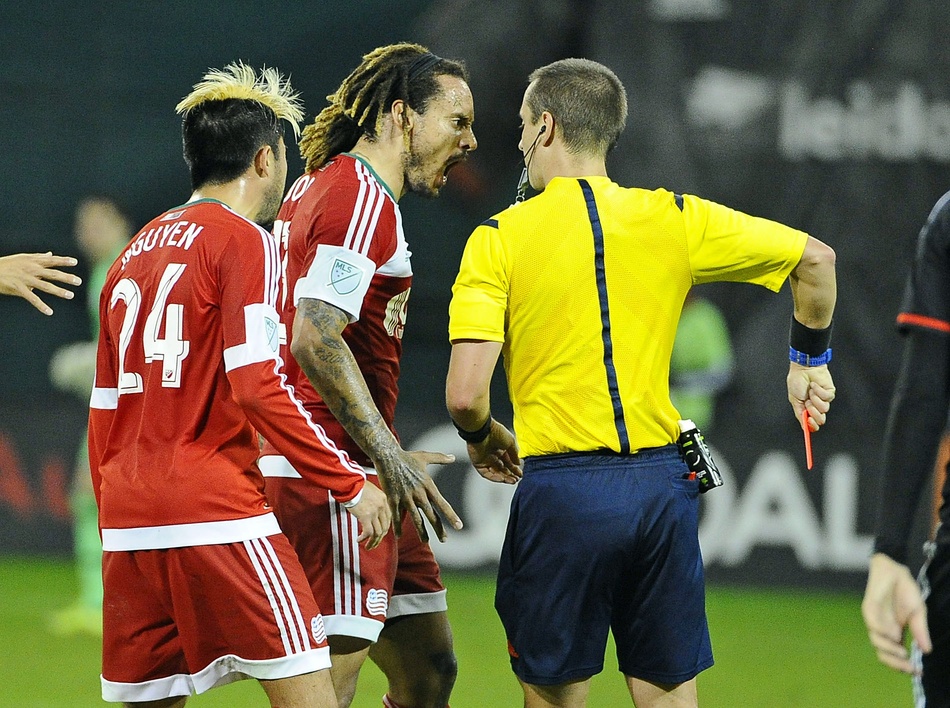 Jermaine Jones is not happy.
He's not happy about the six-game suspension levied by MLS, nor is he happy with the New England Revolution's latest contract offer.
Speaking to reporters in Carson, California, Jones said the latest offer he received from the MLS side was a "joke" and that the suspension imposed on him in December is preventing him from accepting "good offers" to play abroad.
"I did everything I could do when I came here to the States," Jones said on Thursday. "I helped New England, with the Kraft family, to put soccer in front," he said. "And now, I'm getting an offer that is a joke. There's still time. I have to make my focus on these two games that come with the national team."
Jones recently said he would be willing to take a pay cut to return to the Revolution, but is also interested in landing a multi-year deal. The 34-year-old says he has interested parties elsewhere, but the six-game suspension would follow him wherever he decides to play — a stipulation that, he says, is causing him problems.
"The problem is that, all other leagues, they're already in the season. So it's half of the season played," said Jones."If you have a player who has six games suspended, it's tough to bring him in. Then you have maybe 10 games. It's not easy for all the other teams.
"And then I feel like it's unfair that you close a window for a player who did a lot for this country and for this sport to close that window when he said, 'OK, I'm ready to go and accept the suspension, six games, in the States but let me go somewhere else and play somewhere else.' It's tough. … It's crazy."
Jones was suspended and fined an undisclosed figure by MLS for his conduct towards center official Mark Geiger in the second leg of the knockout round during the MLS Playoffs.
Here is Jones' incident with Geiger:
[protected-iframe id="afc6c148f09adb3796db2c32ad306bf7-93315145-72036208″ info="http://player.foxfdm.com/sports/embed-iframe.html?videourl=https://link.theplatform.com/s/BKQ29B/m0T8eXx_r6cN?mbr=true&assetTypes=Video&feed=Fox%20Sports%20All&iu=/fscom/soccer/inside-mls/story&policy=51457&player=sportscom-1.7.5&format=SMIL&Tracking=true&Embedded=true&formats=MPEG4,FLV" width="640″ height="360″ frameborder="0″ scrolling="no" allowfullscreen=""]
What do you think of Jones' comments? Where do you think he should play? Should his suspension be reduced or altered in any way?
Share your thoughts below.