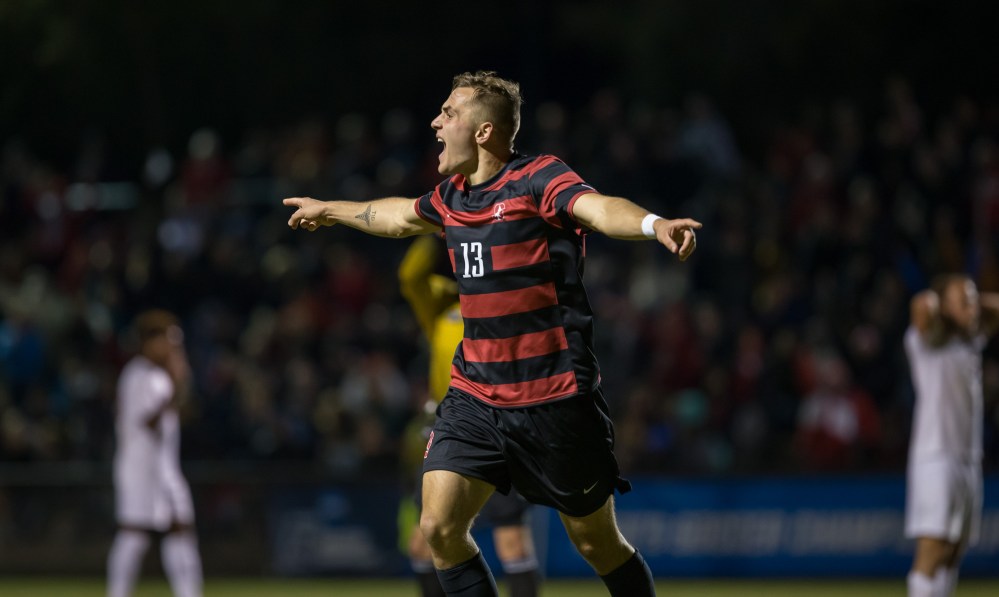 After a strong year for country and program, Jordan Morris was named college soccer's best player in 2015.
On Friday, the Stanford forward won the MAC Hermann Trophy, the highest individual intercollegiate award. He beat out Creighton's Fabian Herbers and Georgetown's Brandon Allen for the honors.
Leading the Cardinal to its first NCAA championship, Morris scored 13 goals in 18 appearances, despite having missed several games due to U.S. Men's National Team duty. He scored two goals in the NCAA final to cap off his junior season, and was also named Most Outstanding Player at the College Cup.
German-born forward Herbers scored 15 goals and assisted 17 times in all games for the Bluejays. Allen scored 12 goals and recorded seven assists for the Hoyas.
Morris will now head to Germany to train with Bundesliga side Werder Bremen before joining the USMNT's January camp.
Meanwhile, Penn State senior midfielder Raquel Rodriguez won the Hermann Trophy for women's college soccer.
How did you rate Morris' year with Stanford? Think he deserved the award?
Share your thoughts below.