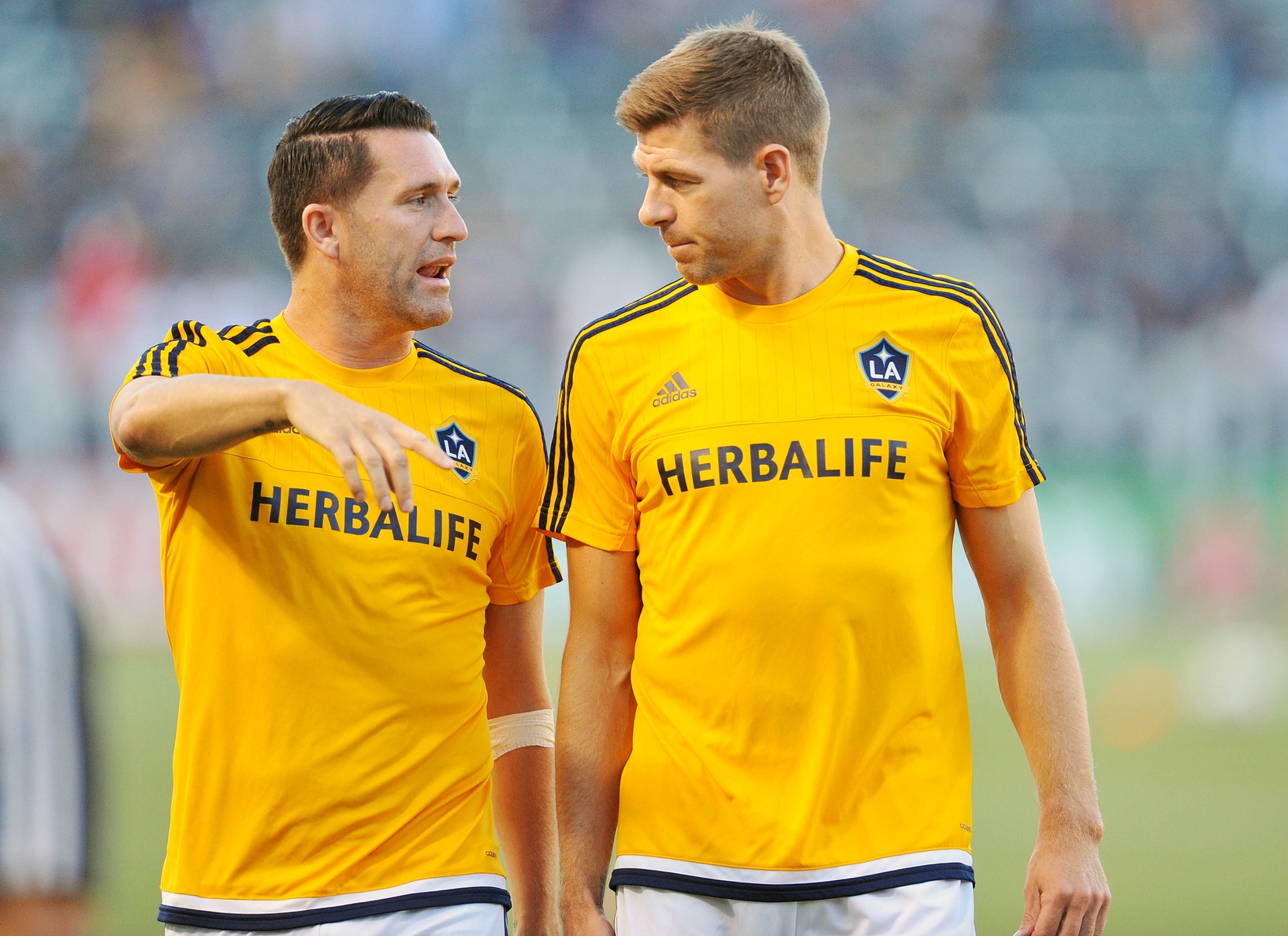 The LA Galaxy's run of three MLS Cup crowns in four seasons came via the performances of a distinct core of players, but that core has splintered ahead of the 2016 campaign as the club looks to push into a new era.
The Galaxy have had a roster shakeup this offseason. Gone are Omar Gonzalez and Juninho, both key members of the Galaxy's three MLS Cups, and in parting with the duo the Galaxy have moved away from the tried and true.
As one of the team's few holdovers from those MLS Cup-winning squads, Robbie Keane has seen the Galaxy's rise through MLS. He has also seen the disappointment of the 2015 season, which ended early for a club that maintains the highest of expectations.
"I think we needed a shakeup," Keane said. "If you look at every team, regardless of how good you are, every team gets new faces in to freshen things up and to have a different approach maybe in certain games. If we get the players in that you're talking about and maybe a couple of more, then we'll be fine. It will make us a really, really solid group.
"When you play the game for 20 years, I'v seen this on every team I've played with, this same situation. People come and go. It's part of the game. People get different offers, better offers. People go, don't want to go, or the club wants to get rid of them. There are so many different scenarios that go on in this situation. Two guys are gone. They've been great servants to the LA Galaxy and all we can do is wish them well going forward. For us now as a team, it's important to get the right players in that are going to fit the Galaxy, fit the dressing room and, most importantly, do a job on the field."
Gonzalez and Juninho may be gone, but the Galaxy will reportedly add Ashley Cole, Nigel De Jong, and Jelle Van Damm, signaling a change in the team's roster and philosophy from top to bottom. The trio are all established veterans from overseas who have featured extensively for their respective national teams.
Yet, the additions are not without criticism. None of the players mentioned are under the age of 30, with Cole in particular making waves for taking a swipe at the perception of MLS as a retirement league a couple years back.
Potentially pairing the trio with fellow aging stars like Keane and Steven Gerrard has seen the Galaxy's average birth year rise, but the two Premier League veterans remain firm in their belief that the moves are correct.
"If we get the names that we're being linked with, we'll be stronger all the way from goalkeeper to center forward, which makes the squad become stronger," Gerrard said. "Players move out of the 11 for the new signings, so the squad and bench become stronger, which gives you a better chance to succeed. … For me, we'll be an awful lot stronger if we get the names we've been linked with because they're good footballers and they'll improve us defensively, and that's where we went wrong last year."
Added Keane: "No manager signs a player just for the sake of signing him. If they sign him, they find out a little bit of his history. If I was a manager, I'd find out what he's like as a person, what he's like in the dressing room. That's why (head coach Bruce Arena) has been so successful.
"We know all of this stuff before we sign these players. I know the players that he signed, if they're the players mentioned, because I've played against them. I know them from outside of football and what kind of characters they are. That certainly won't be a problem if those are the players."
Additionally, Gerrard expects to feel like a new signing after what was admittedly a difficult 2015.
Gerrard, who joined the Galaxy in midseason, says he wasn't as good as he hoped he'd be right off the bat. The former Liverpool star even went on to joke that he and fellow midseason signing Giovani Dos Santos should be blamed for the Galaxy's struggles of 2015.
Now, Gerrard says that he and Dos Santos can live up to the lofty expectations placed upon them since they will be completing a full preseason and have gotten to know the league a bit.
"When I turned up here, I didn't know that there was humidity in Houston. I didn't know there was altitude in Salt Lake," Gerrard said. "There was  a lot about the league that was new to me and was a bit of a shock at the time. I know what's in store moving forward. I know the opposition and how they play. I know about a lot of the individuals.
"I'd done a certain amount of homework before I turned up, but it still felt like I was starting at a new school. New classmates, new people to play against, everything was new, and I know the Premiership in and out. I knew very little about MLS when I rolled into town, but I feel like as if I'm in a better position than I was when I first turned up."
Both Keane and Gerrard believe the Galaxy are poised for yet another successful season in 2016. The duo both stated that they are confident in their abilities as leaders, and are looking to take a strong, unified locker room to the field this season.
Playing under Arena, who Keane called the Alex Ferguson of the U.S., the Galaxy are always expected to compete for MLS Cup crowns. As far as Keane and Gerrard are concerned, the same will hold true for 2016 despite the roster shakeup.
"Me personally, and the rest of the players we're so excited to be coming back to start preseason again and start playing again because when you're used to winning, it's very difficult to take when you're not winning," said Keane. "That's why we're all winners. That's why the Galaxy succeeded over the last four or five years since I've been here. We have players that are hungry and want to consistently win and lift that trophy. That's why I'm excited to be back."