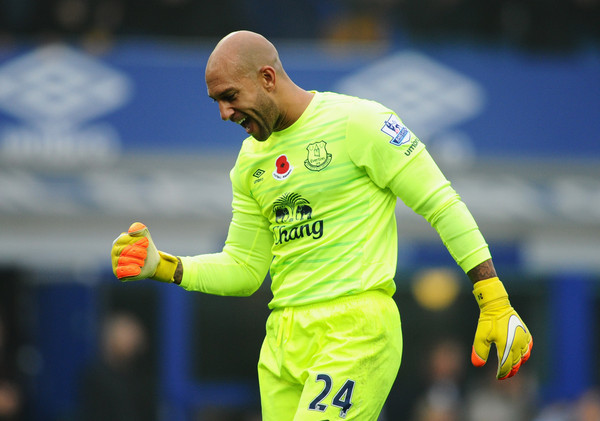 Tim Howard will not be heading to Colorado, according to Everton head coach Roberto Martinez.
A report on Jan. 15 said the Colorado Rapids were attempting to acquire the 36-year-old American goalkeeper, but the Everton boss shot down that rumor on Monday.
"No at the moment there is nothing. There is nothing to comment on," Martinez said when asked if there was any validity to the Rapids' link.
In mid-January, the Everton manager said it is "impossible to say" whether or not Howard would remain with the club come next season. However, Martinez further stated on Monday that the club had received no bids at all for Howard's services.
The U.S. Men's National Team netminder has made 23 starts for Everton during the 2015-16 English Premier League campaign.
What do you think of this development? Think the Rapids have made any approach for Howard?
Share your thoughts below.