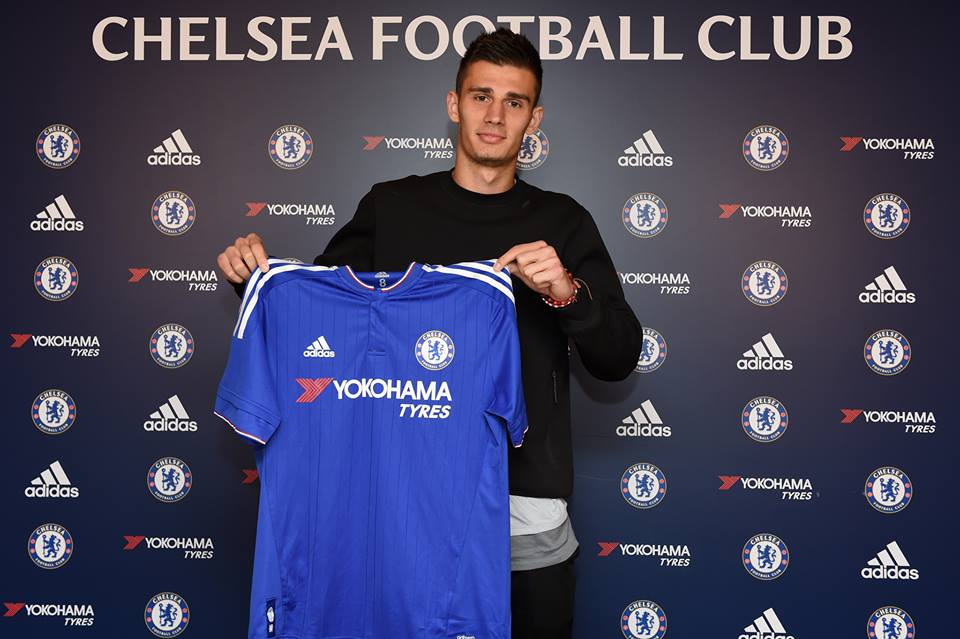 The deal is done. Matt Miazga is officially a Chelsea player.
Chelsea and the New York Red Bulls both announced on Saturday morning that Miazga has officially joined the English Premier League side on a four-and-a-half-year deal, thus completing his move from MLS.
"I am very happy to sign for Chelsea, a world-famous club with a reputation for major success," said Miazga. "I am delighted to be in the Premier League, the best league in the world, and can't wait to meet my teammates and get going. I am still at the beginning of my career but I believe this is the place to develop and learn from some of the best players in the world."
Miazga came up in the Red Bulls' academy system, and signed his first professional contract with the club in 2013 at the age of 17. The 20-year-old centerback enjoyed tremendous success with the Red Bulls as a starter in 2015, helping them claim the Supporters' Shield.
"It is a bittersweet day for the New York Red Bulls," said Red Bulls sporting director Ali Curtis in a statement released by the club. "We are very happy for Matt to get the opportunity but it is tough to see him leave after coming through our academy to the first team – there is a different feel when one of your homegrown players leaves.
"We tried everything we could to keep Matt but we understand and respect his desire to play in Europe. Moving forward, we'll either reinforce the team from within our existing player pool or we will acquire a player from the international market. Additionally, the proceeds of this transfer provide us with greater resources to put back into our youth system."
Miazga also excelled in the ranks of U.S. Soccer last year, rapidly working his way up the ladder. Miazga began 2015 with the U.S. Under-20 Men's National Team, but was promoted to the U.S. Under-23 Men's National Team before making his first appearance for the senior U.S. Men's National Team in a CONCACAF World Cup qualifier in November.
What do you think of Miazga signing with Chelsea? Do you see him finding minutes with the first team? How badly will the Red Bulls miss him this season?
Share your thoughts below.