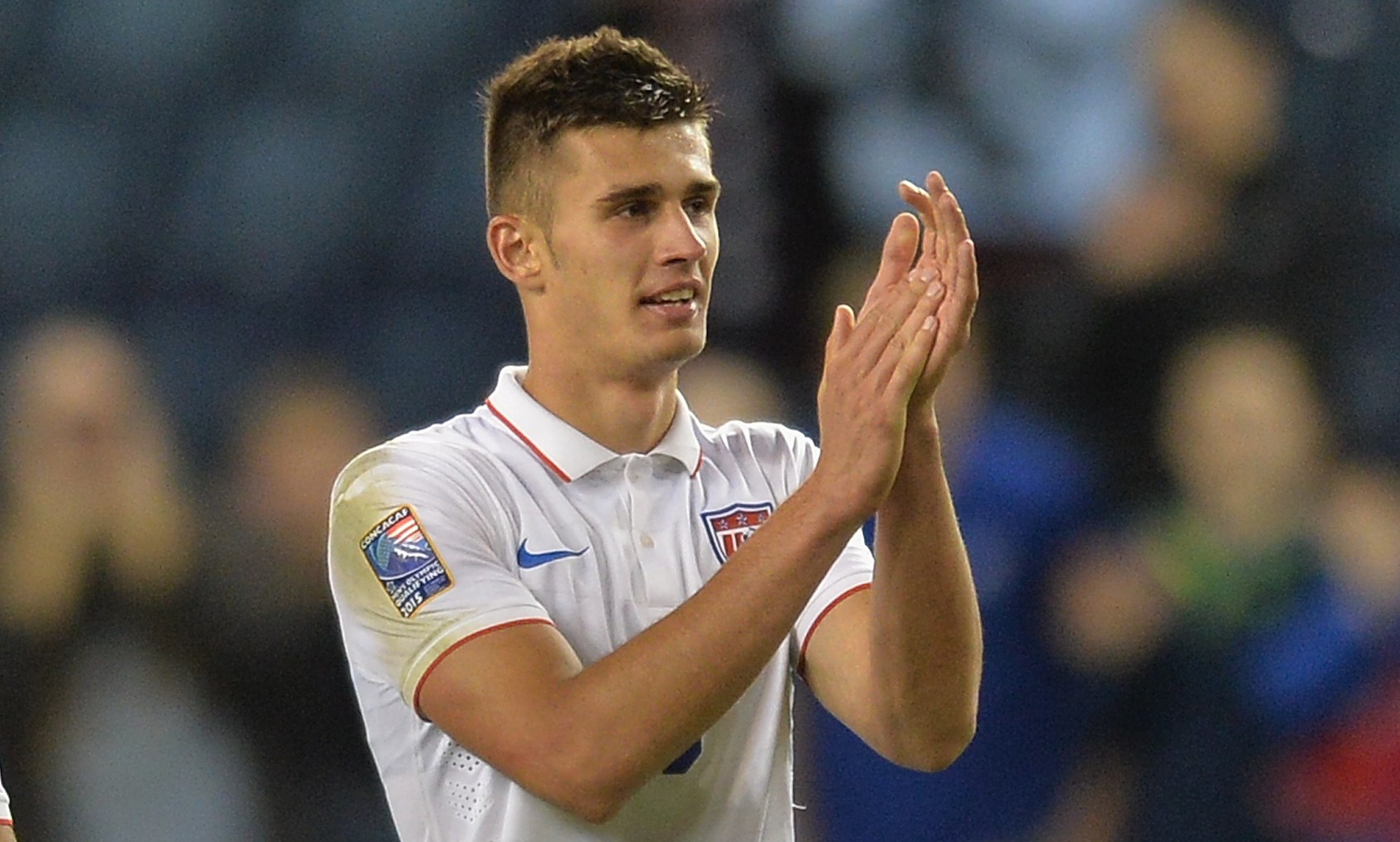 Few can say they have enjoyed the type of year that New York Red Bulls defender Matt Miazga experienced in 2015.
The 20-year old proved not only to be a stalwart center back for Jesse Marsch's Supporters' Shield-winning Red Bulls, but also displayed his rapid growth on the international stage.
Miazga, one of the club's current 11 Homegrown signings, went from making seven appearances with the club in 2014 to appearing in 26 matches for New York in the team's most recent campaign, including 24 starts. Furthermore, after establishing himself with the U.S. Under-20 Men's National Team, Miazga joined the U-23s for Olympic qualifying before closing the year with the senior team.
While 2015 was the year of Miazga, the New Jersey native recognizes that there is room for improvement in his game, despite the positive experiences that he has already undergone.
"Yeah, it's been a good year," Miazga said during USMNT camp in California. "Obviously I've played a lot of games this year so it's good for a young player to get a lot of minutes, significant minutes in MLS and playing with the U-20s at the World Cup.
"Gaining those experiences, then moving up to the U-23s and going into Olympic Qualifying with them was a good experience there, and then my full-team call up was for the World Cup Qualifiers was also a great experience. I had a lot of great experiences this year and I'm just trying to keep learning and get better and better."
For someone that has gained as much recognition from media and opposition as Miazga has, the towering defender knows that situations such as USMNT camps are the ideal times to soak up as much information as possible from his peers. One of those peers happens to be a familiar face, as Red Bulls goalkeeper Luis Robles joins the USMNT after several seasons away.
"I'm a young guy, I'm 20 years old," Miazga said. "I think it's great to learn from the established pros here like Michael Bradley, Jozy Altidore, and Jermaine Jones. Just watching them, how they conduct themselves on and off the field, it's good to learn from those types of guys. I can always lean on them for advice so it's great to have them in camp. They're always pushing you to be better and better.
"Me and Luis are great friends off the field as well, so it's great to have him here," Miazga added. "Obviously we have a great relationship on the field as well so I know that whenever he's behind me I'll be safe and he can clean up some dirty work. I know he's a great keeper and he deserves to be here and it's great to have another Red Bull guy here."
As Miazga continues to develop as a player, talks of the Polish-American defender moving away from MLS will only heat up. Numerous reports have surfaced over the past six months, linking the Red Bulls stopper to various clubs abroad, including those in the English Premier League.
While he didn't discuss a potential move away from Harrison, Miazga did state the importance of fitness ahead of the MLS season and how January camp is a great warmup for the months that follow.
"At a January camp like this, obviously coming right out of preseason a little early, so it is preseason, but it's good to get the bodies going," Miazga stated.
"Everyone knows each other here. We've all played against each other in MLS so it's good to get a good level with the guys and play some good football. Jurgen (Klinsmann) has a great setup here, we have a lot of fitness with the ball, and we play a lot of games. It's good to get the bodies going and it's good to prepare earlier for the season in general and the friendlies coming up."