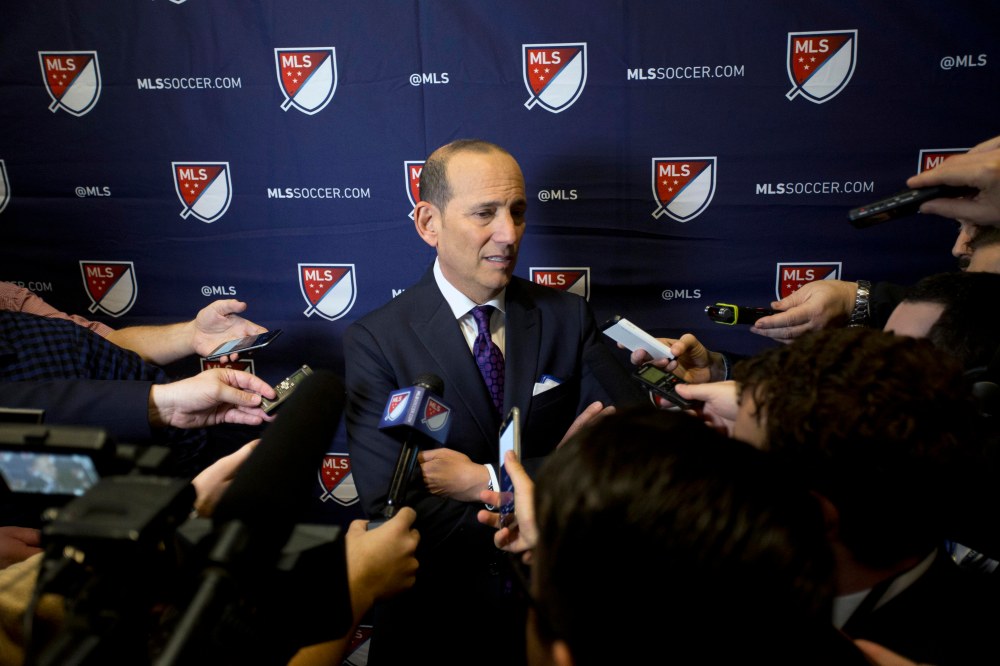 In the wake of recent news regarding an NFL team relocating from St. Louis to Los Angeles, the MLS commissioner has emphasized his interest in possibly expanding to Missouri.
Don Garber wrote a letter to Missouri Gov. Jay Nixon explaining his desire to expand there, saying: "I look forward to working with you, your staff and local leaders to explore ownership candidates and to investigate viable stadium solutions to bring MLS to St. Louis." Nixon will reportedly speak with the commissioner over the phone to come to understand more about the possibility of expansion. (REPORT)
Robert Earnshaw announced his retirement after an 18-year playing career. The 34-year-old has been appointed head coach of the Vancouver Whitecaps FC Under-14 Pre-Residency team, and will also work as the club's strikers coach under head coach Carl Robinson. (REPORT)
The Chicago Fire signed free agent midfielder Nick LaBrocca on Wednesday. The 31-year-old joins on a one-year deal with an option to extend another season. (REPORT)
New York City FC announced the signing of Frédéric Brillant from K.V. Oostende. The 30-year-old centerback has made 79 appearances for Oostende the past three seasons. (REPORT)
Tim McDermott, who previously worked with the Philadelphia 76ers, Philadelphia Eagles and the Washington Capitals, was revealed as the Philadelphia Union's new chief business officer. He will oversee the team's business operations and work closely with the Union's academy and USL affiliate, Bethlehem Steel FC. (REPORT)
D.C. United general manager Dave Kasper, as well as Jason Levien, is flying to Italy to scout 30-year-old AC Milan midfielder Antonio Nocerino, but will reportedly also be visiting Greece, England and France to look at a few other players to possibly sign. (REPORT)
—
Is St. Louis a good city to for MLS to expand to? What do you think of Earnshaw's retirement? How do you see LaBrocca factoring into the Fire's lineup?
Share your thoughts below.