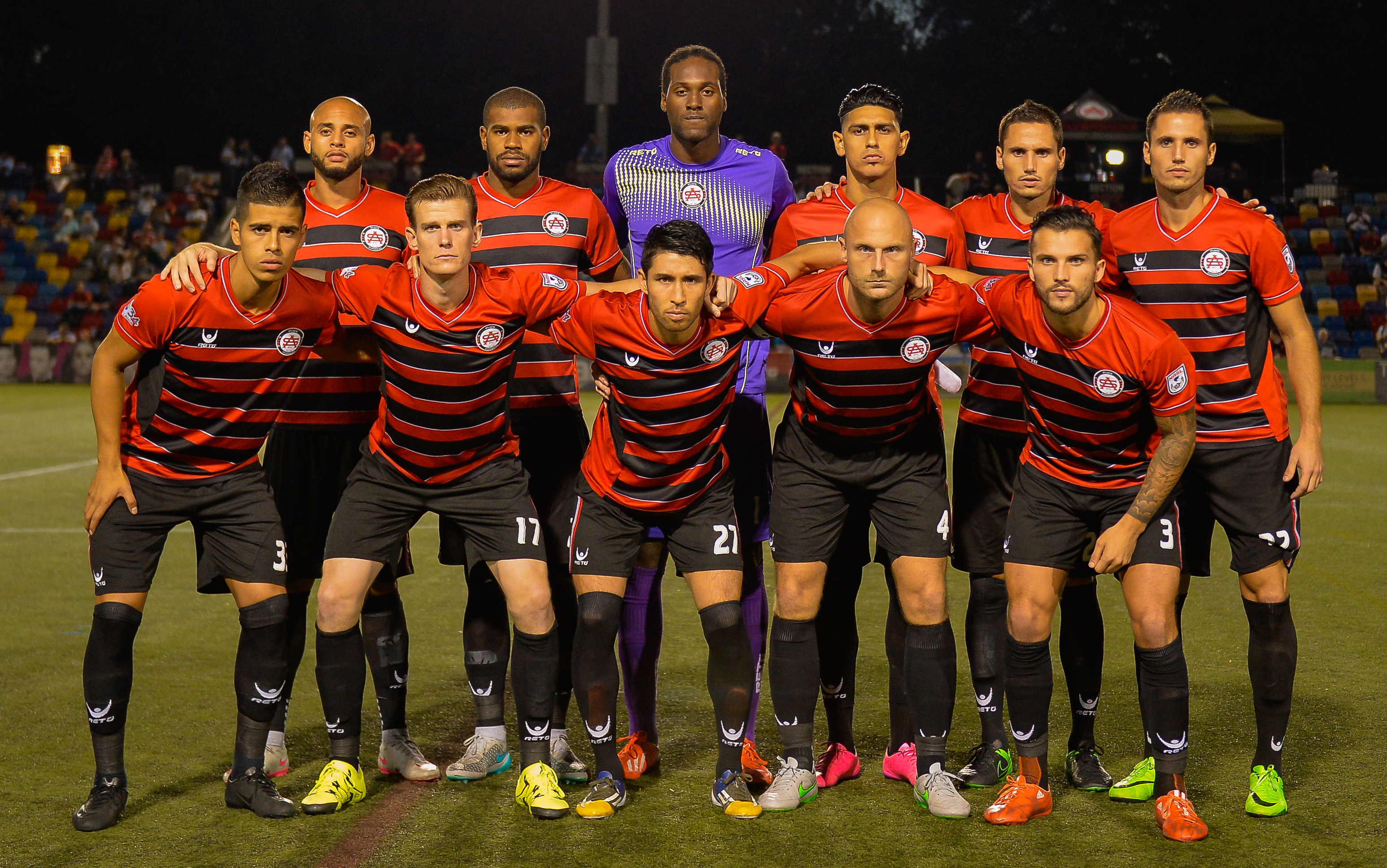 After being run by the league throughout the most recent NASL campaign, the Atlanta Silverbacks will not take the field in 2016.
The NASL announced on Monday that the league has suspended its operation of the Silverbacks for at least the 2016 season and possibly even beyond. The move comes following a season of league ownership as the NASL pursued the addition of a local ownership group, which NASL commissioner Bill Peterson highlighted as a necessity if the club was to go forward.
"The goal all along has been to secure committed local ownership in Atlanta, but despite significant conversations with a number of interested parties, we were unable to identify a group that could lead the Silverbacks in a direction consistent with the rest of our clubs,"  Peterson said in a statement. "It's unfortunate, and particularly sad for the Silverbacks' passionate fan base, which has supported the club tremendously throughout the years.
"We have made incredible strides in just five short years, and one of the key pillars of our league's growth and improvement has been the emergence of a group of committed owners who believe in the long-term NASL plan," Peterson added. "Unfortunately in Atlanta – a market we continue to believe could be successful in the NASL – there wasn't an ownership group identified that met the very specific standards we hold ourselves to as a league."
After spending 10 seasons affiliated with the USL, the Silverbacks joined the NASL in 2011 for the league's revival season. In 2015, the Silverbacks finished eighth in the Combined standings after finishing last in the Spring campaign.
With the suspension of the Silverbacks, the NASL loses its second franchise in as many months following the exit of the San Antonio Scorpions. In their stead, the NASL has added a trio of teams: Miami FC, Puerto Rico FC and Rayo OKC.
As for soccer in Atlanta, the city will see the introduction of MLS expansion side Atlanta United in 2017.
"This is obviously a disappointing day for anyone that has been involved with the club over the years," said Silverbacks president and general manager Andy Smith. "The organization created some great memories for the city of Atlanta and its soccer fans, but as we all know, you need ownership to continue on.
"We appreciate all of the time and effort the league and its owners have invested in their search for long-term Silverbacks ownership – they truly turned over every rock in the process. On behalf of the organization, I want to thank all of our staff members, players, coaches, partners, and most importantly fans for their loyal support."
What do you think of the latest Silverbacks news? How will it effect the NASL?
Share your thoughts below.