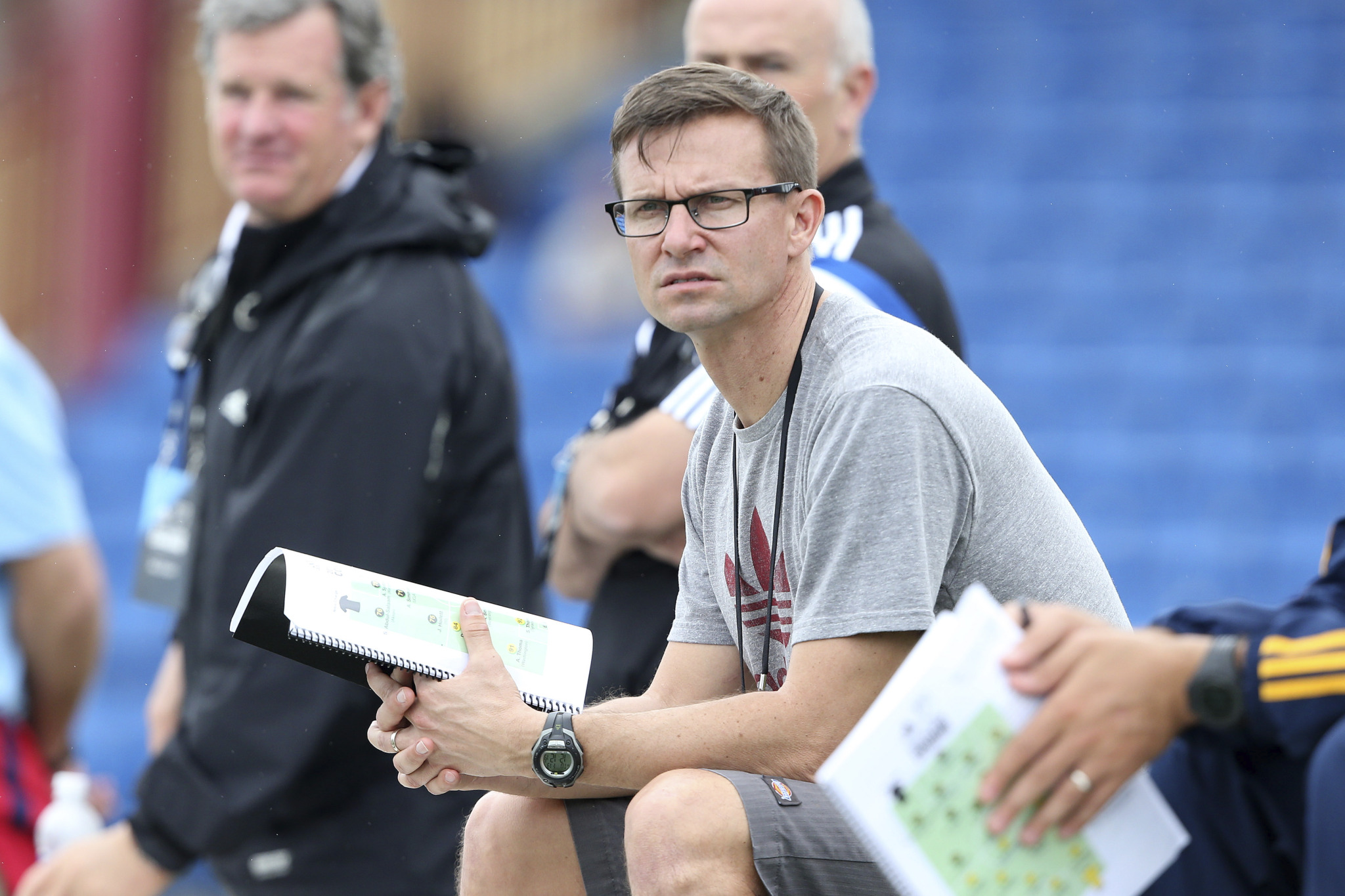 LAUDERHILL, Fla. — The New York Red Bulls are known for boosting their roster by tapping into the international market in the offseason. They did it last year with the introductions of Sacha Kljestan and Ronald Zubar, and also in 2014 by adding Ambroise Oyongo and Armando.
This year is shaping up to be very different.
The Red Bulls have already made a slew of moves to add to the squad that won the Supporters' Shield last year, but none of the acquisitions have been veteran players with proven track records abroad. Instead, the club has tapped into its fountain of youth, signing an unprecedented seven Homegrown Players in an effort to improve its depth ahead of a busy 2016 campaign.
To further fortify the roster, head coach Jesse Marsch, technical director Ali Curtis and the rest of the club's staff are looking to the MLS Draft. The Red Bulls have the 18th and 38th picks, and they believe that it is through those selections that they can find more players capable of contributing to a jam-packed schedule that includes MLS, U.S. Open Cup and CONCACAF Champions League games.
"We like our roster right now," head coach Jesse Marsch told SBI. "Certainly we've signed all these Homegrown Players, so we're going to infuse a lot of young talent, and we think a lot of guys who would've been first-rounders are now in our club so that obviously puts us at an advantageous situation.
"But if we can do our homework the right way and add one or two good, young players and keep pieces moving forward, that'll only help us. It's not like we're hurting with our roster positionally, but I think we might be looking to make some improvements in the back."
For the Red Bulls, no huge overhaul is needed. The club has added promising youngsters like Derrick Etienne and Brandon Allen to a core group that includes captain Dax McCarty, reigning MLS Goalkeeper of the Year Luis Robles, striker Bradley Wright-Phillips and Kljestan.
The Red Bulls see that current combination of players as enough to compete again this year, which is why their main emphasis is on bringing back as much of the current team as possible. The club took a step towards accomplishing that on Friday, as it agreed to new deals with veterans McCarty, Felipe and Damien Perrinelle.
"I think these signings lay the groundwork for the fact that we will be able to keep most of it together," said Marsch. "I think the club put together really good contracts and opportunities for these guys, and these guys also made some sacrifices to stay here, to be part of this.
"Right now we don't really feel a need to go on the international market and make any big signings, because we like our group," added Marsch. "That being said, we're always looking around, doing our research, thinking about how to bolster things."
While the Red Bulls have earned the benefit of the doubt in implementing their strategy after not only surpassing but crushing low expectations last year, some on the outside might wonder if this new approach will work. The Red Bulls found plenty of success in 2015, but still fell short of their ultimate goal of an MLS Cup by falling in the Eastern Conference Finals.
Even so, Marsch and the club's brass believe that this current path is the one to success. They think some of the new Homegrown Players might be able to contribute right away, and those young newcomers will probably have to given that the Red Bulls' 2016 schedule is fully loaded.
"We already have a deep team, but we feel like we've added to that depth with more good young players," said Marsch. "In a lot of ways, it's up to our Homegrowns and some of the players that we get here in the draft to show up at the start of preseason and establish themselves. A lot of their fate is in their own hands, but we do know that with the way we play, with amount of games we have, that young legs and young players can develop here and it benefits the team.
"I think it bodes well for the immediacy but also for the future."