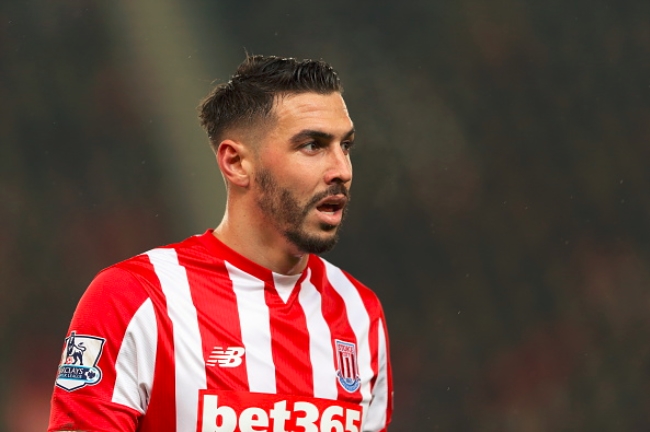 Geoff Cameron is set to spend some more time on the sideline.
Stoke City manager Mark Hughes has said that Cameron still needs more tests to diagnose the ankle injury the 30-year-old American defender suffered on Jan. 5, and will miss Saturday's game as a result.
The versatile defender hasn't played in Stoke's three games since that cup match vs. Liverpool.
"(Cameron's) still got an issue with problems just above the ankle and it isn't progressing too quickly," Hughes told reporters on Thursday. "So we will have to probably investigate (his ankle) further, so he's still unavailable."
Stoke will hit the road to play second-place Leicester City on Saturday without Cameron, who has started in 18 of 22 appearances for the club during the 2015-16 campaign.
What do you think of Cameron's injury? Worried he could miss a lot of time? For how long do you expect him to be sidelined?
Share your thoughts below.