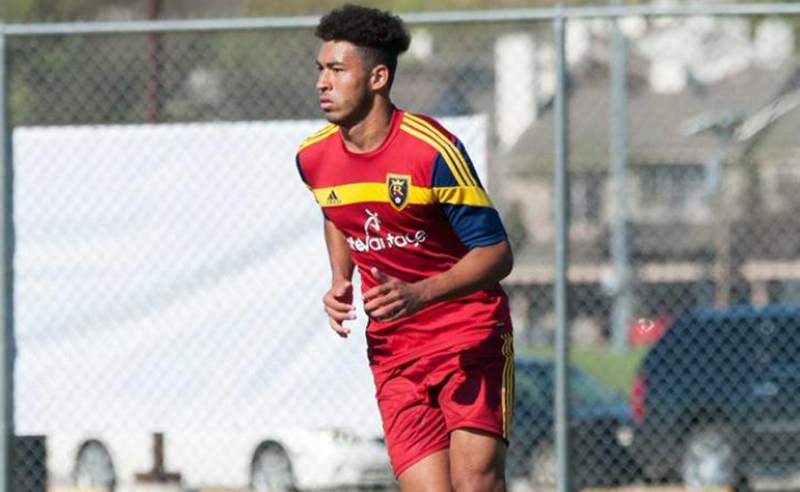 Jordan Morris might be the most well-known MLS Homegrown Player to sign a deal this offseason, but he is far from the only talented prospect in this year's class.
The last couple of weeks have been dominated by talk of Morris and whether he would sign with the Seattle Sounders and MLS, but what seemed to be lost in all the hubbub was the fact that several other promising up-and-comers also agreed to contracts with their respective hometown clubs in the league this winter. From the New York Red Bulls and their avalanche of signings to FC Dallas and its latest addition, there are plenty of youngsters to keep an eye on in 2016 and beyond.
None of those players might be as ready for life in the pros as Morris, but that does not necessarily mean that they will be limited to sporadic minutes throughout the season. Even if that does wind up being the case, there are plenty of reasons for their respective club's fanbases to be excited about what is to come from the next wave of MLS players.
Here are the top five MLS Homegrown Players to sign a deal this offseason that are not named Jordan Morris:
DANILO ACOSTA | DEFENDER | REAL SALT LAKE
An 18-year-old Honduran centerback, Acosta is considered by many coaches and scouts as one of the elite prospects in the nation. Acosta made three appearances for Real Salt Lake's USL affiliate, Real Monarchs, last year, and could be groomed to be the defensive midfielder that takes the baton from Kyle Beckerman in a few years' time.
DERRICK ETIENNE | MIDFIELDER | NEW YORK RED BULLS
Joined the Red Bulls after just one year at the University of Virginia, and also impressed in 2015 in USL with New York Red Bulls II. A 19-year-old midfielder/winger, Etienne has represented his native Haiti at various youth international levels. He had two goals and one assist in 17 matches for the Cavaliers last season, but also netted three times and added three helpers in 14 appearances for Red Bulls II.
BRANDON ALLEN | FORWARD | NEW YORK RED BULLS
A four-year starter at Georgetown, Allen scored with frequency during his time in college. He netted 50 times to become the Hoyas' all-time leading scorer while adding 17 assists in 91 appearances, and was one of the finalists for the 2016 MAC Hermann award that was won by Jordan Morris. He might have lots to learn, but do not be surprised if he is one of the Homegrowns to receive the most minutes this year.
DANIEL SALLOI | FORWARD | SPORTING KANSAS CITY
A controversial signing given that he spent just one year in Sporting Kansas City's academy as part of foreign exchange program while in high school, Salloi has already played professionally in his native Hungary. The 19-year-old striker suited up for Ujpest FC 16 times across all competitions last year, and finished with seven goals and four assists. Four of those goals came in a lopsided cup win, while another came in league play.
JOEY CALISTRI | FORWARD | CHICAGO FIRE
Not the most imposing attacker at 5-foot-10, but Calistri showed plenty of goal-scoring prowess during his time as a four-year starter at Northwestern. Calistri, 22, finished his collegiate days as the No. 2 leading goal-scorer in Wildcats' history, and racked up a number of conference and regional awards. He scored 30 times and had 14 assists, and also was a senior co-captain for Northwestern last year.
—–
What do you think about these five MLS Homegrown Players? Which one of them do you think has the most promising future? Expect any of these youngsters to contribute heavily this season?
Share your thoughts below.