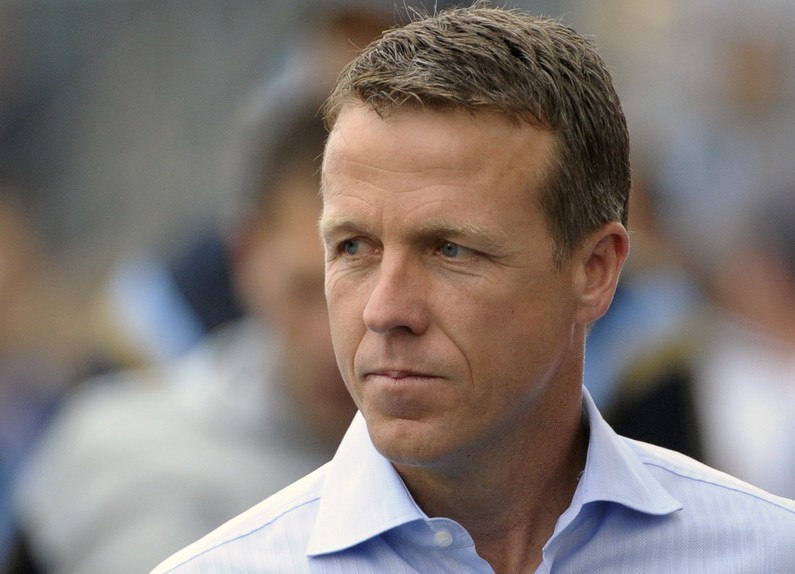 John Hackworth has named his first squad in his second stint as head coach of the U.S. Under-17 Men's National Team.
Hackworth decided to include 32 players to the 2016 Spring Semester of the U.S. U-17 Residency Program in Bradenton, Florida, and all are new to the program.
The young Americans are set to head to Turkey to compete in the Aegean Cup 2016, which begins on Jan. 18. The U.S. is in Groub B and will play Romania, Greece and Belgium. If Hackworth's side finishes in first or second in the group, it will play in the final or third-place match.
Here is the roster for the U-17 camp:
Goalkeepers (4): Alexander Budnik (Sockers FC; Arlington Heights, Ill.), Justin Garces (Kendall FC; Miami, Fla.), Quantrell Jones (Baltimore Celtic; Baltimore, Md.), Hunter Pinho (PDA; Cranford, N.J.)
Defenders (9): Carlos Asensio (Roswell, Ga.; Georgia United), Michael Edwards (Woodbridge, Va.; D.C. United), Tyler Freitas (North Attleboro, Mass; New England Revolution), Jean-Julian Foe Nuphaus (San Jose, Calif.; San Jose Earthquakes), Christopher Gloster (Montclair, N.J.; New York Red Bulls), Benjamin Huynh (Seattle Sounders; Everett, Wash.), Ian Murphy (Redlands, Calif.; FC Golden State), Tyler Shaver (Riverside, Conn.; Beachside Soccer Club), Chandler Vaughn (D.C. United; Woodbridge, Va.)
Midfielders (11): George Acosta (Weston FC; Hollywood, Fla.), Patrick Ajdukiewicz (Sockers FC; Barrington, Ill.), Isaac Angking (Providence, R.I.; New England Revolution), Christopher Durkin (D.C. United; Glen Allen, Va.), Blaine Ferri (Solar Chelsea SC; Southlake, Texas), Christopher Goslin (Georgia United; Locust Grove, Ga.), Ben Lederman (Barcelona, Spain; IMG Academy), James Sands (New York Soccer Club; Rye, N.Y.), Arturo Vasquez (FC Golden State; Mira Loma, Calif.), Adrian Villegas (Portland Timbers; Hood River, Ore.), Akil Watts (Fort Wayne, Ind.; IMG Academy)
Forwards (8): Ayomide Akinola (Toronto FC; Brampton, Ont.), Andrew Carleton (Georgia United; Powder Springs, Ga.), Zyen Jones (Clarkston, Ga.; Georgia United), Niccolo Lemoine (Livermore, Calif.; De Anza Force), Alejandro Pereira (Oveido, Fla.; Orlando City FC), William Sands (Rye, N.Y.; New York Soccer Club), Joshua Sargent (Scott Gallagher Missouri; O'Fallen, Mo.), Tonny Temple (IMG Academy; Millville, Pa.)
—
What do you think of the roster? What are your expectations for the Aegean Cup? Intrigued by any player?
Share your thoughts below.