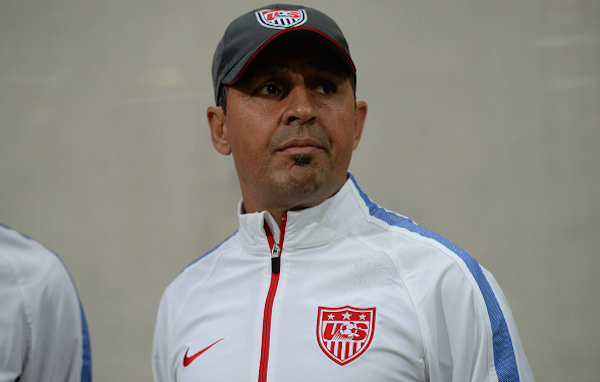 The first U.S. Under-18 Men's National Team camp of 2016 ended in two friendly losses.
The Americans faced off against Montverde Academy and Weston FC on Jan. 20, suffering a 3-1 loss and 1-0 defeat, respectively. FC Golden State defender Harold Hanson was the only U.S. player to score during the first U-18 camp of the year.
"Obviously the goal for this camp was to identify more players at this age group and to expand our player pool," head coach Omid Namazi said in a release. "I thought these games against strong opposition gave us exactly what we were looking for."
Namazi, who was announced head coach of the U-18s earlier this month, used the camp to scout and prepare for the team's international contests during a training camp in Buenos Aires, Argentina, in early March.
What do you think of Namazi's comments? What are you expecting from the U.S. U-18s in 2016 and beyond?
Share your thoughts below.