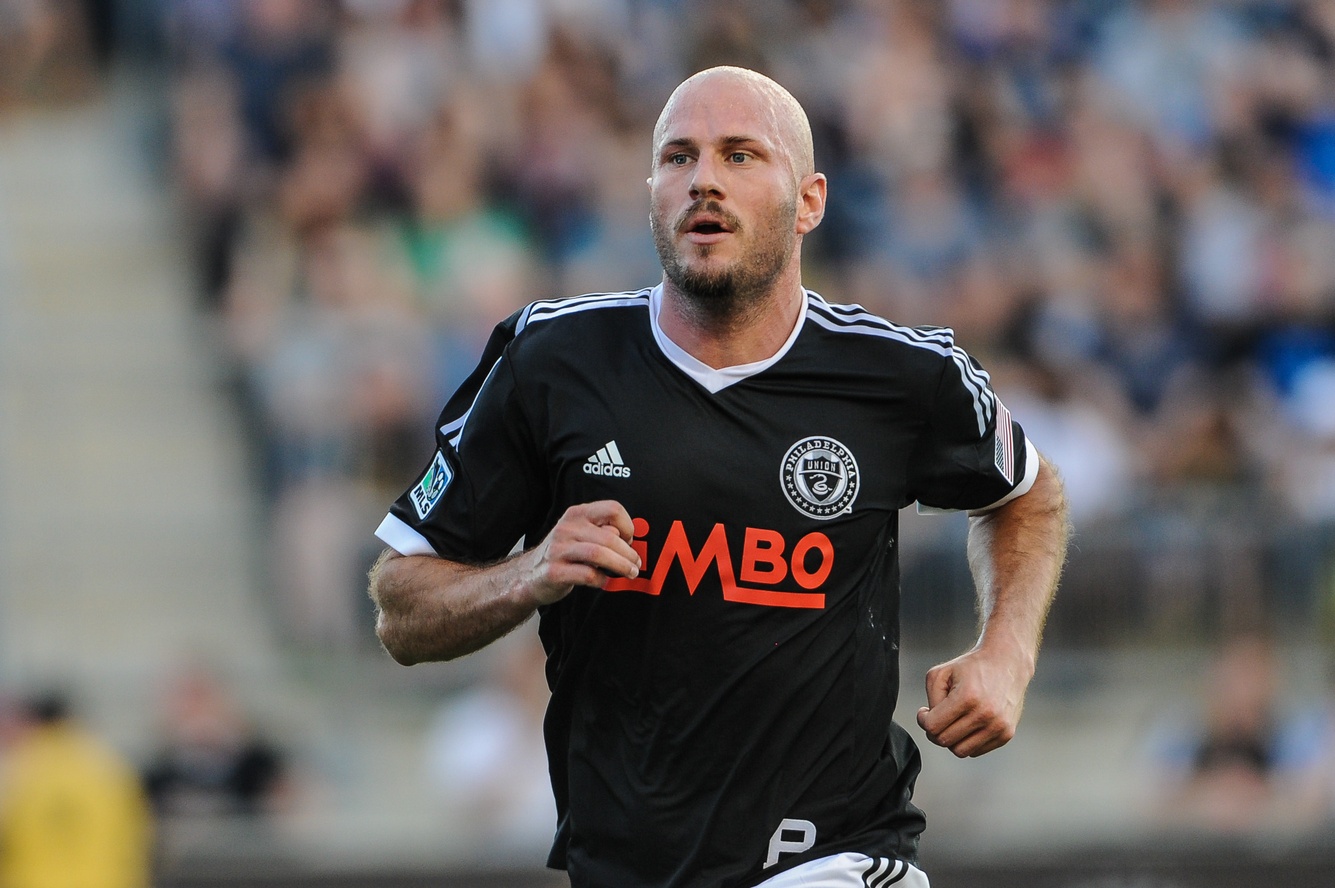 The Columbus Crew needed a forward, while Conor Casey needed a team, prompting a pairing that made all too much sense for both parties involved.
A free agent after spending the past three seasons with the Philadelphia Union, Casey joined the MLS Cup runners-up on Tuesday. In Casey, the Crew find a potent goalscorer with 71 career finishes in his nine-year MLS career, while in the Crew, Casey finds a new adventure with a new club that could see him make a push for his second MLS Cup crown.
A commanding presence inside the box, Casey will have the opportunity to play alongside some of the league's top wide players. Crew winger and recent U.S. Men's National Team call-up Ethan Finlay finished fifth in the league with 13 assists last season, while Justin Meram, Harrison Afful and Waylon Francis have each contributed in making the Crew one of the most dangerous wide teams in MLS.
With that being said, Casey's game looks to be an ideal fit for a team in need of a backup for Kei Kamara. A veteran presence with a knack for making big plays late, the Crew expect Casey to make his mark whenever he sees the field.
"We want to make this team better. Obviously, with striker depth, we're lacking numbers and lacking personnel," Crew head coach Gregg Berhalter said in a conference call. "Conor fits that role perfectly. He's a guy that I've admired for a long time. His ability inside the penalty box is very good. We're a team that likes to get a lot of crosses in, so I think that fits his game perfectly and he's a very, very smart soccer player. We're excited to have him join our team and fill a key role for us.
"He will contribute. There's no question bout it," Berhalter added. "He's a guy that's going to be effective and we're counting on him to be effective. We believe in him. He's a striker that can flourish in our system and we're excited to have him on board. The role is going to depend on a lot of things, and that's how the team performs, how he performs, and we'll see. I think that we've been clear with Conor in terms of the expectations and we know that he can play a good role in our system."
According to Casey, the choice to join the Crew wasn't a difficult one. As one of the league's more dynamic teams that was just inches away from an MLS Cup victory, the Crew provide Casey with a sense of purpose on a team that is just one or two pieces away. Making the decision all the easier was the presence of a familiar face in Berhalter, one that will help make the transition to his new surroundings much more enjoyable.
Combatants in both MLS and Germany, as well as familiar faces within the U.S. Men's National Team picture, Casey and Berhalter have crossed paths many times throughout their long careers. The process of uniting with the Crew proved ideal for the 34-year-old free agent with both parties looking to fill a need.
"It played a big role," Casey said regarding his relationship with Berhalter. "I think that every player wants to play for somebody that they respect and believe in what they're doing and that was one of the biggest points for me. One was the bit of familiarity with him, but also the esteem to which I hold him.
"My respect for Gregg is extremely high in terms of playing with him and knowing him over the last 10 years or so," Casey added. "And his staff, all of the guys that are on board, Josh Wolff, who I've known. It was really just a whole collective picture really that just fit very well."
Berhalter says that the team is still evaluating "one or two" further additions. With preseason underway, the Crew are getting a closer look at several rookies and newcomers, but Berhalter says he expects to add another attacking piece.
Berhalter believes that the Crew are on the right path with the addition of Casey, though. Willing to step in and contribute in whatever way necessary, Casey is looking to help push the Crew in the latest stop of his long MLS career.
"It's great," Casey said. "There's always new challenges and new ideologies and new systems and new players to adapt to. It's always a new challenge. I think sometimes it's really necessary for players and I feel really excited and fortunate to be a part of it. It's something that I'm definitely used to after being on numerous teams. The guys are great, so it's really just about getting out there with each other and building that trust and respect."
"I have respect for the players that are here already and it just seems like a great fit for me in a place where we can win something, so I've very excited about that."