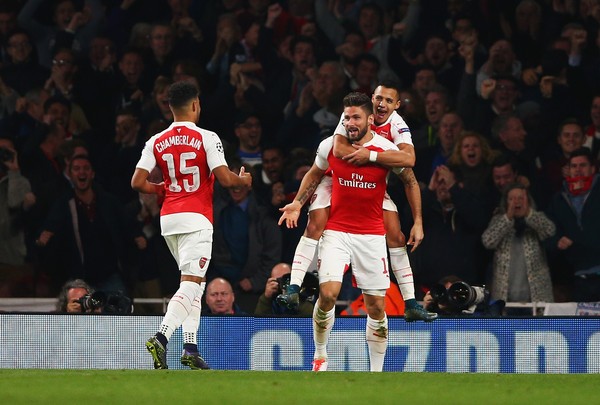 The 2016 MLS All-Stars will take the field against one of England's perennial heavyweights.
MLS announced on Thursday that Arsenal will serve as the opponent for the 2016 MLS All-Star Game, which is scheduled for July 28 at the San Jose Earthquakes' Avaya Stadium. The trip stateside will be Arsenal's second in two years after not appearing in the U.S for over 25 years prior to a 2014 friendly against the New York Red Bulls.
In addition, Arsenal will play Chivas de Guadalajara at the StubHub Center on July 31 to cap-off the team's two-game U.S. stay.
"Preseason is a critically important time for us," said Arsenal manager Arsene Wenger, "and we are delighted to be going to San Jose and Los Angeles to participate in the 2016 MLS All-Star game and to play Chivas.
"We have tremendous support across America and enjoyed our visit to New York in the summer of 2014 when we played the New York Red Bulls at Red Bull Arena. We look forward to giving our U.S. fans the chance to see the team play live."
The choice of Arsenal comes just one year after the All-Star game played host to the Gunners' North London rivals, Tottenham, who were defeated by the MLS group, 2-1.
One player that could feature for Arsenal is U.S. Under-20 Men's National Team midfielder Gedion Zelalem, who is currently on loan with Scottish side Rangers. Zelalem previously featured for the club in the matchup with the Red Bulls.
The trip to San Jose will be the All-Star Game's first since 2001, when the league still utilized an East vs. West format. Avaya Stadium was opened prior to the 2015 season.
What do you think of the choice of Arsenal? How will the MLS All-Stars fare? Plan on attending?
Share your thoughts below.