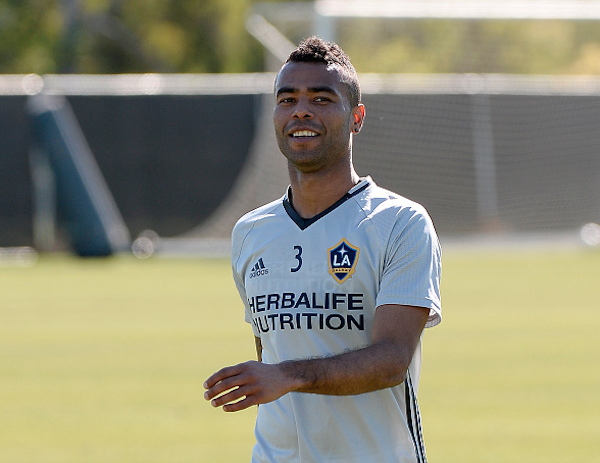 Ashley Cole knew it was coming. It was inevitable, of course.
Ever since Cole uttered the words "I'm not ready to relax on a beach yet" when talking about why he chose Roma over MLS almost two years ago, the veteran Englishman has become one of the top public enemies to many of the league's fans. The arrogance and total disregard that Cole demonstrated towards the league was seen as crystal clear, and that comment is one of the most infamous jabs thrown at MLS in its history.
That is why it was not surprising to him or anyone that the first question at his and fellow defender Jelle Van Damme's introductory press conference with the LA Galaxy was about that remark from 2014. Cole, 35, took responsibility for his words, but also thought they were a bit misconstrued.
"I'm not going to come in here and try to defend myself. It was said, but it was for sure taking out of context," said Cole on Friday. "I was talking to the reporter before and he kind of said it to me, 'Oh, we're glad to have you at Roma. We didn't expect you to be here. We thought you'd go and relax on the beach.'
"In the interview, I've said it. Yes, it's come out of my mouth. Of course you have to understand that I'm on a new team. I have to kind of tell the fans at Roma that I was here to fight, there to win things, and play in the Champions League in Europe. Of course, I hold my hand up, it was said, but for sure it was taken out of context."
Cole knows he will have to deal with the negative perception and criticism that have sprouted since he made his damning statement, but believes he can change people's minds with his play for the Galaxy. A former England international with a bevy of experience at the top levels of the game, Cole has what it takes on paper to do well in MLS and performing well will surely win back some public opinion.
Not that the left back views MLS as a walk in the park. Cole knows he is in for quite a challenge, what with the lengthy travel in the league and the fact that he played very little for Roma these last couple of seasons.
Nonetheless, he is serious about the task at hand and eager to tackle it head-on.
"I'm no fool. I know it's going to be hard for me, for sure," said Cole, "but like I said I'm happy to be here, I'm going to try and work as hard as I can, change a few views on me being here and we'll see. Of course, I'm a winner. I always want to win. I don't come here to sit on the beach, to rest. I'm here to play football, I'm here to work hard. I'm not a diva. I'm not this kind of egotistical guy that comes and thinks he's bigger than anyone. I've come here and I will work as hard as I can."