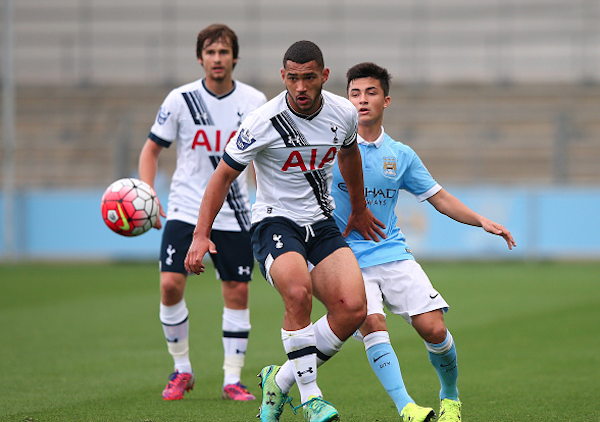 Cameron Carter-Vickers' rise through the ranks at Tottenham is set to continue.
The U.S. Under-20 Men's National Team defender has been named to Tottenham's squad for the Europa League knockout rounds. Carter-Vickers has been included on Tottenham's B-List, which is for locally-trained players born after January 1994.
Carter-Vickers has been given the No. 38 jersey and is expected to back up starting centerback Toby Alderweireld.
The 18-year-old defender has yet to make his first team debut, but was named to the bench for the first time for Tottenham's Europa League clash with Monaco in January. Internationally, Carter-Vickers represented the U.S. at the Under-20 World Cup while also featuring in this past fall's CONCACAF Olympic qualifying tournament.
Tottenham is set to return to Europa League action on Feb. 18 with a visit to Fiorentina.
What do you think of the decision to add Carter-Vickers to the Europa League roster? Expect him to make an impact? What do you expect from the defender in the coming year?
Share your thoughts below.