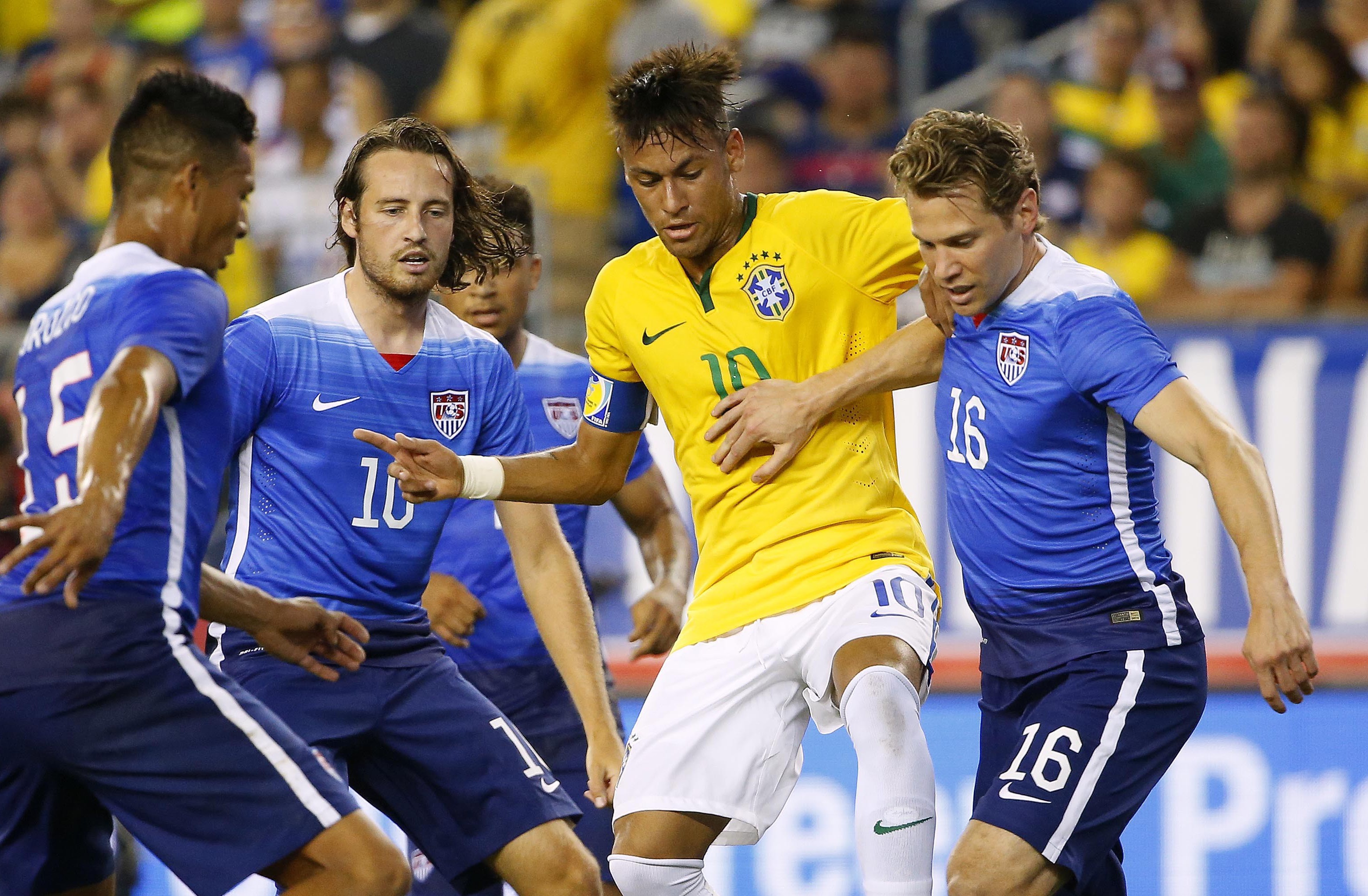 Only days separate us from learning the groups for the Copa America Centenario, but we can already begin to formulate ideas as to what they will look like.
The Copa America Centenario Executive Committee announced on Wednesday morning how exactly Sunday's draw in New York City will work. The random draw will consist of four team pots and four group pots to determine the full schedule for this summer's tournament.
All 16 participating nations have been divided into groups of four for the team pots, with Pot 1 containing the previously-announced seeded sides, the United States, Mexico, Brazil, and Argentina.
Pots 2, 3, and 4 have been split into one for CONCACAF squads and two for CONMEBOL teams. The two South American pots, 2 and 4, were determined based on the December 2015 FIFA World Rankings.
Here are the four pots:
Pot 1 (Seeded Nations): United States, Brazil, Mexico, Argentina
Pot 2 (CONMEBOL – higher ranked nations): Colombia, Chile, Ecuador, Uruguay
Pot 3 (CONCACAF – qualified nations): Costa Rica, Haiti, Jamaica, Panama
Pot 4 (CONMEBOL – remaining nations): Bolivia, Paraguay, Peru, Venezuela
The Copa America Centenario draw is set to take place on Sunday night at 7:30 pm in New York's Hammerstein Ballroom. It will be televised on Univision.
The tournament, which is being played to commemorate the 100th anniversary of CONMEBOL and the Copa America, will be played in the U.S. this summer from June 3-26.
—–
What do you think of the pots? Worried the USMNT is going to get a difficult draw? What would you consider the best and worst draws for the Americans?
Share your thoughts below.