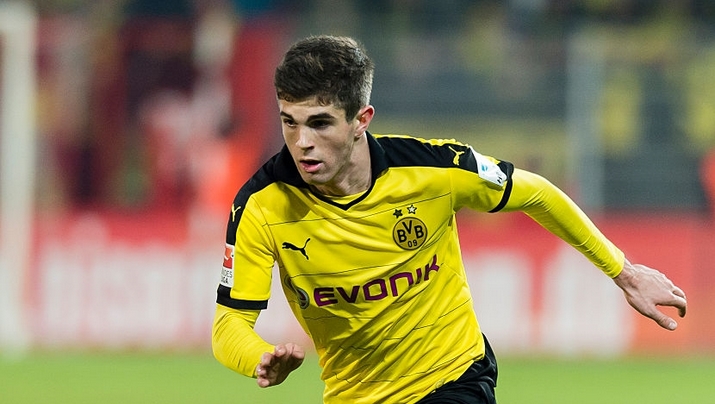 Christian Pulisic's rise to the Borussia Dortmund first team may have been swift, but it appears that the U.S. Under-17 Men's National Team playmaker has already solidified his role with the Bundesliga powerhouse.
Speaking ahead of Dortmund's DFB-Pokal quarterfinal clash with Stuttgart, manager Thomas Tuchel said that he already views Pulisic as a major contributor to the club's first team. The 17-year-old, who joined the first team over the Bundesliga's winter break, has made two appearances for the club in as many weeks.
"At the moment it is a great pleasure to have him here. He is a very integral part," Tuchel said. "How we will continue to deal with his talent, I do not know yet.
"I am open enough to allow everything to be open. We are open to everything as it goes on. There is a constant dialogue with him as with all young players. We need to check again and again how they feel with certain things."
Pulisic, who joined the club last January, was recently added to the Borussia Dortmund's Europa League squad ahead of a Feb. 18 clash with Porto.
What do you think of Tuchel's comments? Is it too much, too fast for Pulisic? What do you expect from the young American as 2016 continues?
Share your thoughts below.