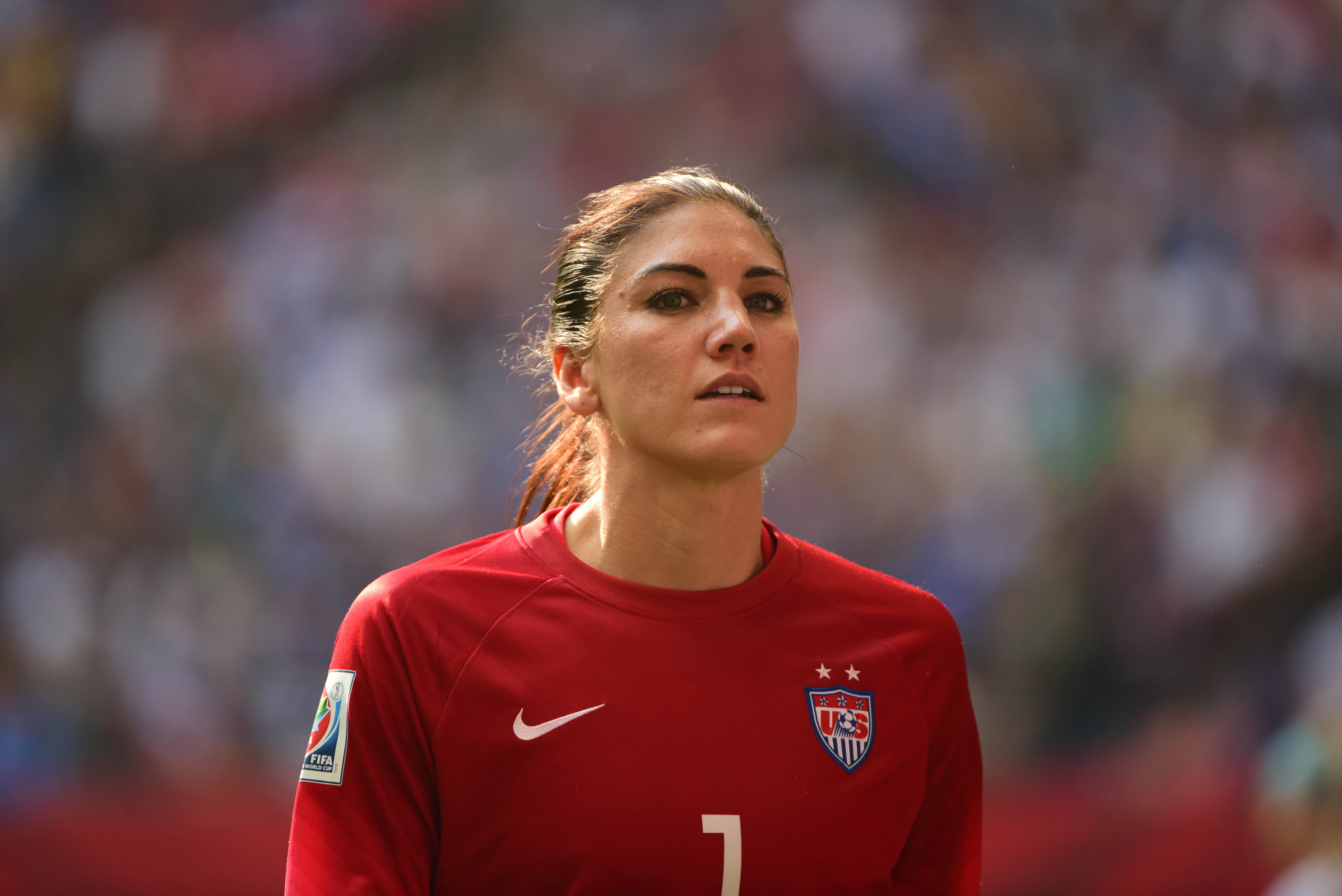 The ongoing spread of the Zika virus has threatened to cause plenty of problems ahead of the 2016 Olympics, and U.S. Women's National Team goalkeeper Hope Solo is certainly concerned about what lies ahead.
Speaking to Sports Illustrated, Solo stated that she would skip this summer's Olympic Games due to the virus. Zika, which is linked to birth defects in newborn children and is spread by mosquitos, has proven to be a major issue in several of the cities currently scheduled to host this summer's tournament. According to Dr. Celine Gounder, women should wait at least one to three months after recovering from the virus to become pregnant.
"I would never take the risk of having an unhealthy child," said Solo."I don't know when that day will come for (husband Jerramy Stevens) and me, but I personally reserve my right to have a healthy baby. No athlete competing in Rio should be faced with this dilemma. Female professional athletes already face many different considerations and have to make choices that male professional athletes don't.
"We accept these particular choices as part of being a woman, but I do not accept being forced into making the decision between competing for my country and sacrificing the potential health of a child, or staying home and giving up my dreams and goals as an athlete. Competing in the Olympics should be a safe environment for every athlete, male and female alike. Female athletes should not be forced to make a decision that could sacrifice the health of a child."
An unnamed USWNT player echoed Solo's concerns, while insisting that she would continue to research on how the virus progresses before making a formal decision.
"The Zika virus is definitely a concern to me," the player said. "I'm obviously keeping an eye on what's going on in the news. I do know that it's spreading and they don't really have a vaccination to treat it, so it's definitely worrisome.
"But at the end of the day I think there are a lot of things that come up pre-Olympics that are somewhat concerns, and this is kind of a bigger concern than it was with Beijing and smog and London with potential terrorist attacks. But the place we're at right now with Olympic qualifying, we're pretty much focused on that right now, and we'll track it to see what's happening. We may be playing in Manaus, which is probably loaded with mosquitoes. But I'm sure our doctors will inform us and keep us in the loop as to what's going on."
What do you think of the issues raised by the Zika virus? How would you expect it to affect the Olympics?
Share your thoughts below.