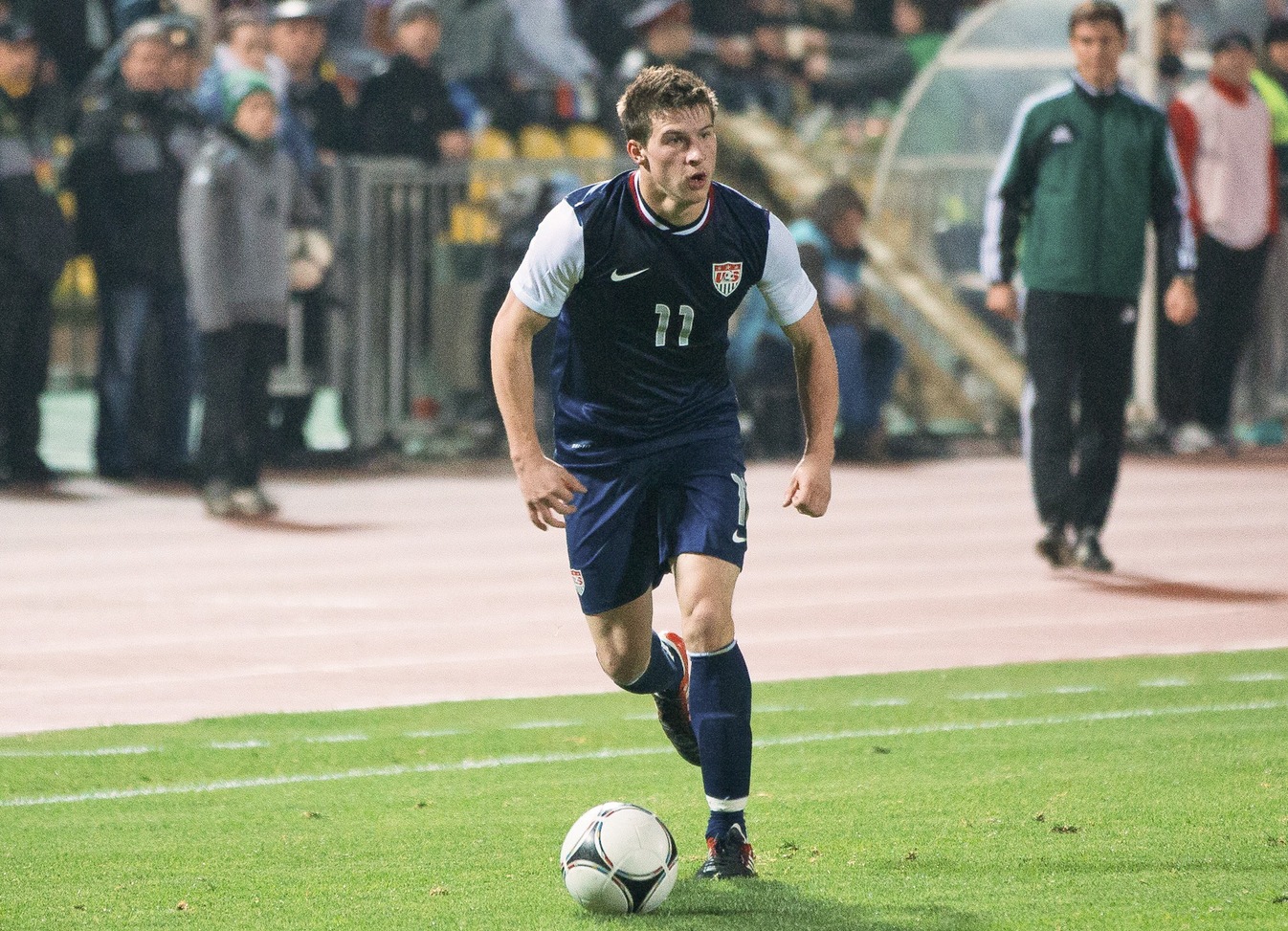 After undergoing surgery in September to repair his injured left knee, U.S. Men's National Team winger Josh Gatt has taken the next step in his rehabilitation process.
The 24-year old American announced on Friday via Instagram that he has started running again and is eager to get back out on the field.
"5 months and 5 days out of my operation and I have started running! I am very happy with the progress I've made so far and it has really motivated me to continue to get better and better," Gatt said in a post on his personal Instagram account. "My running isn't perfect by any means yet, but it's a start and another stepping stone to being completely and totally healthy! I will continue on this path of getting healthy until i am back out on that pitch doing what I love. This is by no means an end, but a beginning."
5 months and 5 days out of my operation and I have started running!… https://t.co/H5qVkFXeuy

— Joshua Gatt (@JoshuaGatt) February 19, 2016
Gatt last featured for Norwegian side Molde FK in May 2015, but only lasted several minutes before pulling up with more knee discomfort, which led to his most recent surgery. Since joining the club in 2011, the Michigan-native has scored nine goals in 54 appearances.
In his international career, Gatt has made two appearances for the USMNT after previously excelling with the U.S. Under-20 Men's National Team.
What do you think of Gatt's progress? Can he make it back to the USMNT?
Share your thoughts below.