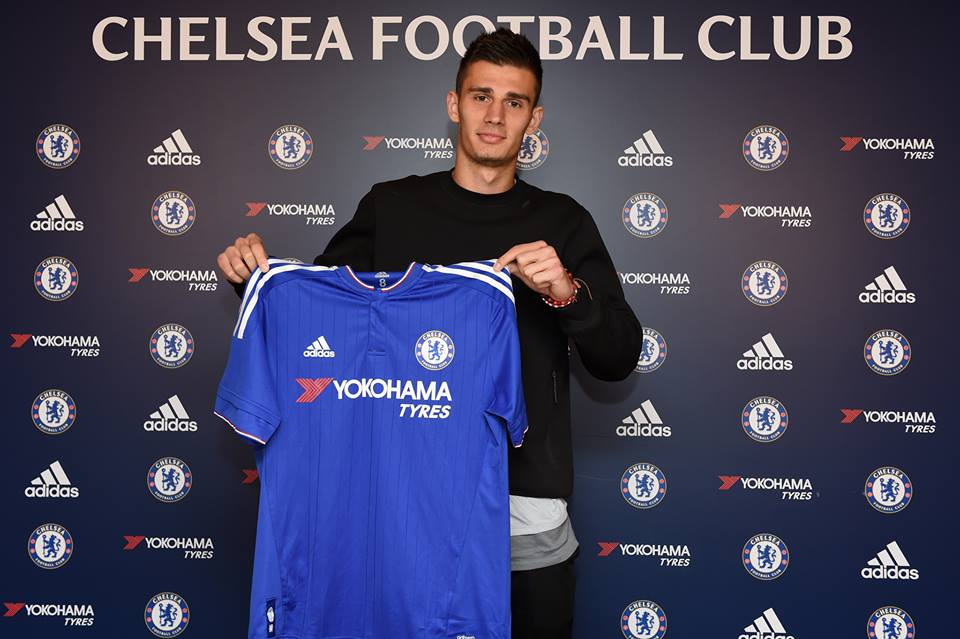 Chelsea is set to resume UEFA Champions League play later this month, and its recently acquired American defender might be along for the ride.
Matt Miazga was among the 22 players that Chelsea named to its Champions League roster on Wednesday. The Blues are set to resume play on Feb. 16 in the first of two quarterfinal legs against French champion Paris Saint-Germain, and included Miazga in their list of eligible players.
The U.S. Men's National Team defender, who will wear No. 20 for the club, is one of four centerbacks listed with Chelsea's first team alongside John Terry, Gary Cahill and Kurt Zouma. Fellow new signing Alexandre Pato was also included on the roster, while Radamel Falcao was not named.
Miazga was officially unveiled as a Chelsea player on Jan. 30. The 20-year-old defender's move to Chelsea comes on the heels of a breakout season for the New York Red Bulls, for whom he made 32 total appearances in 2015. In addition, Miazga featured for both the U.S. Under-20 and Under-23 Men's National Teams before making his senior U.S. team debut in November.
What do you think of the latest Miazga news? Excited to see him on the roster? Any chance he plays vs. PSG?
Share your thoughts below.