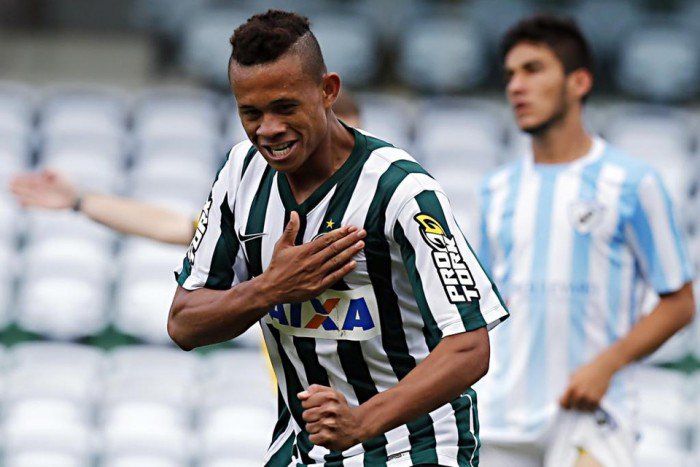 While the first Cascadia clash of the new year was anything but friendly on Wednesday, the Chicago Fire have continued to boost their back line.
The Chicago Fire acquired Brazilian youth international defender Rodrigo Ramos on a one-year loan from Brazilian Série A club Coritiba. The 20-year-old made two appearances during the 2015 FIFA U-20 World Cup. (REPORT)
While Nicolas Mezquida and Clint Dempsey were involved in a heated first-half discussion, the Vancouver Whitecaps trumped the Seattle Sounders, 2-1, in their first preseason match of the year. Striker Darren Mattocks scored two second-half goals to counter Darwin Jones' goal for the Sounders. (REPORT)
The Columbus Crew announced the signing of midfielder Rodrigo Saravia after he was selected 19th overall in the 2016 MLS Draft. The 22-year-old has also reportedly been called into the Guatemalan national team ahead of a friendly vs. Honduras on Feb. 10. (REPORT)
The New England Revolution defeated the San Jose Earthquakes, 2-0, in Tucson, Arizona. Kelyn Rowe and Charlie Davies scored for the Eastern Conference club. (REPORT)
Toronto FC defeated Ventura County Fusion, 3-0, in its second preseason game of the year. Sebastian Giovinco scored the first, while Jordan Hamilton scored a double to seal the win at Anteater Stadium. (REPORT)
The Portland Timbers tied the Houston Dynamo, 1-1, in Tucson. Midfielder Dairon Asprilla scored the game's first goal, while Mauro Manotas netted the second.
The Earthquakes also announced it had loaned midfielder Leandro Barrera to Argentinian side Club Atlético San Martín. The 24-year-old played in six games for the MLS side in 2015. (REPORT)
—
Think NYCFC will land Casillas? What do you think of Wednesday's preseason results? Like the additions by the Fire and Crew?
Share your thoughts below.