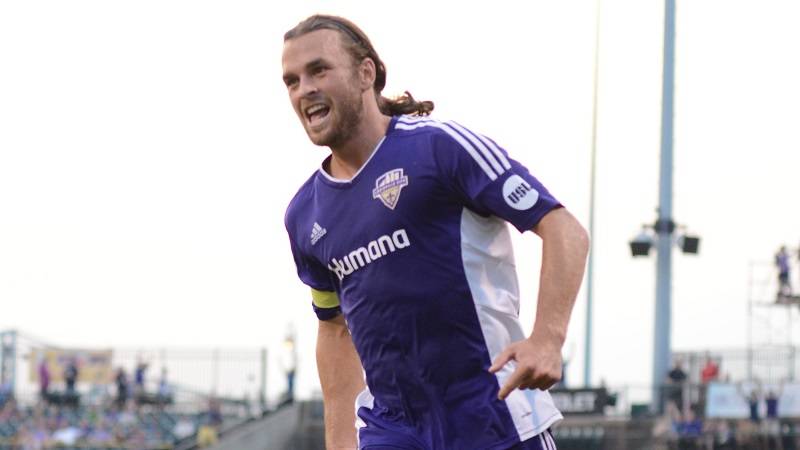 The Jacksonville Armada have made a significant addition to the club's forward pool, while the Fort Lauderdale Strikers, Miami FC and Rayo OKC remain busy ahead of preseason.
Reigning USL MVP and Golden Boot winner Matthew Fondy has signed with the Jacksonville Armada following a transfer from Louisville City. Fondy scored 22 goals while adding seven assists for Lou City last season. (REPORT)
Former Brazilian youth international Dalton Moreira Neto has signed with the Strikers. The 25-year-old centerback featured for Brazil at the 2009 FIFA U-20 World Cup and claimed a Copa Libertadores crown in 2010 as a member of Internacional. (REPORT)
Rayo OKC has added a trio of defenders in Spanish centerback Juanan, University of Portland product Hugo Rhoads and former University of Alabama Birmingham starter Ian Svantesson. (REPORT)
Miami FC announced on Thursday that the club has signed defender Mason Trafford, who featured for Ottawa Fury FC last season. (REPORT)
Kupono Low will return to the Carolina RailHawks for his 10th season with the club. Signed prior to the RailHawks' inaugural season in 2007, Low has made 244 appearance for the club. (REPORT)
Following reports from SBI, the Strikers have confirmed the club's preseason trip to China. With owner Ronaldo in attendance, the Strikers will spend 14 days abroad for four friendlies and a tryout that will see the club sign a Chinese player. (REPORT)
The Jacksonville Armada have expanded the club's local radio deal, which will now include a weekly show with head coach Tony Meola. (REPORT)
—
What do you think of the recent wave of signings? How will Fondy fare with the Armada? What else do you expect from Rayo OKC and Miami FC ahead of their debuts?
Share your thoughts below.