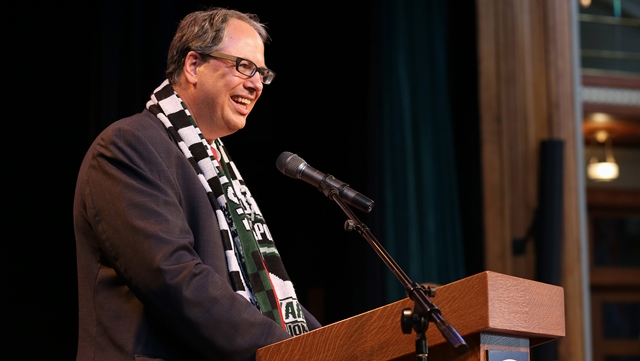 A potential NASL expansion project continues to roll on, while one of this summer's biggest tournaments could be set to feature NASL representation.
Following the disbanding of the Sting Trust, those behind the Chicago NASL project have issued a statement thanking the group for their work in looking to bring a team to Chicago. The Chicago NASL group, which includes Peter Wilt, is set to hold a public event on Monday. (REPORT)
Charlie Stilitano, co-founder and chairman of Relevent Sports, says that he is open to including the New York Cosmos or another NASL team in this summer's International Champions Cup. The tournament, which has had three previous iterations, has previously boasted some of the world's top teams like Real Madrid, Chelsea and Barcelona. (REPORT)
Rayo OKC has announced partnerships with KELME and Under Armour. KELME will produce the club's inaugural kits, while Under Armour will serve as the club's official footwear provider. (REPORT)
NASL veteran Stephen DeRoux has joined Indy Eleven. The defender spent the past three seasons with the San Antonio Scorpions, featuring 74 times. (REPORT)
Defender Kyle Venter has signed with Ottawa Fury FC. Venter, a 2014 MLS Draft selection by the LA Galaxy, made 24 appearances for the Tulsa Roughnecks last season. (REPORT)
FC Edmonton announced the signing of 18-year-old Shamit Shome. The Canadian Under-20 international recently graduated from the NASL club's academy. (REPORT)
—
What do you think of the NASL Chicago project? Who would you like to see in the ICC? What do you think of Rayo OKC's new kit deal?
Share your thoughts below.