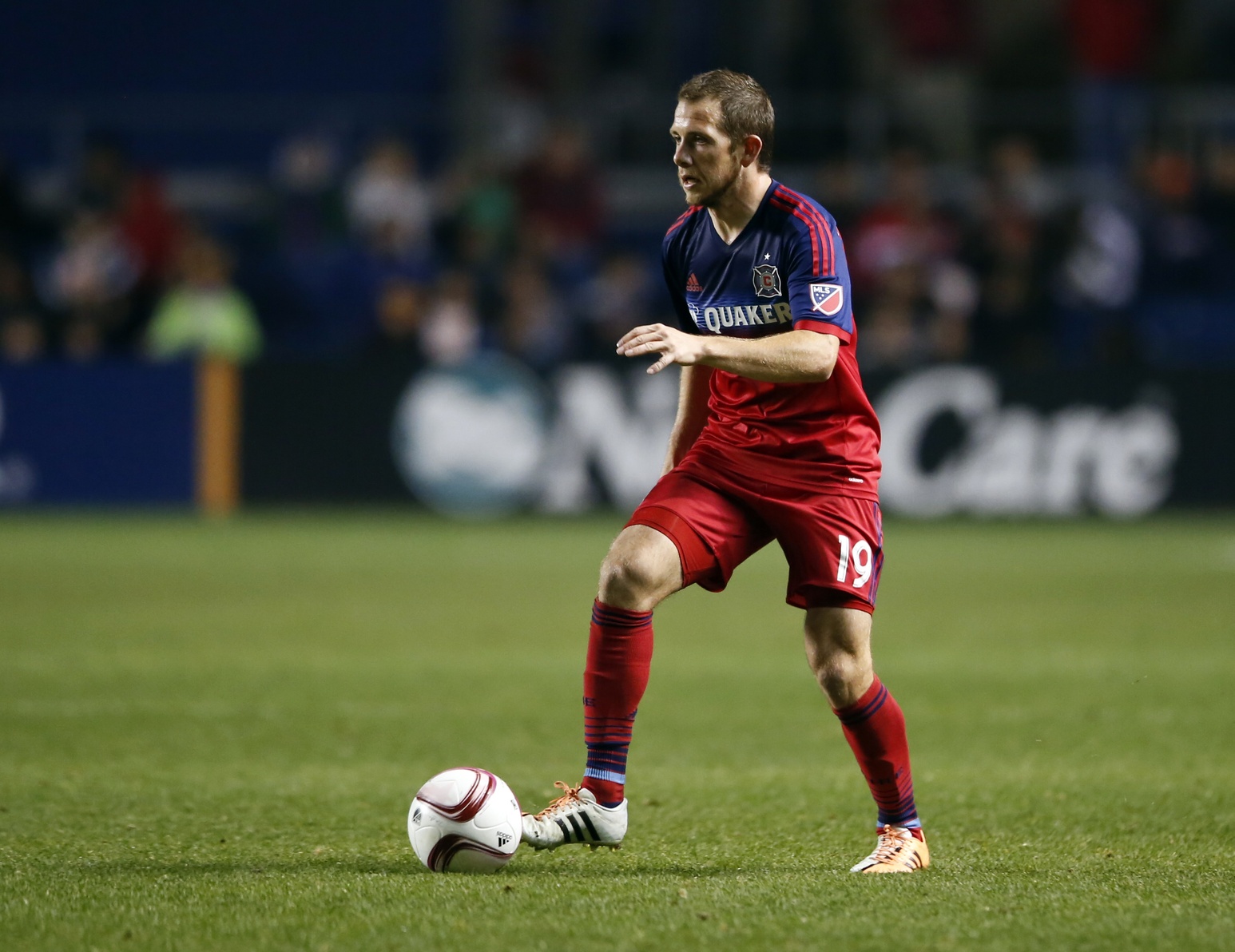 The Chicago Fire caused major waves this past weekend by dealing fan favorite Harry Shipp, but head coach Veljko Paunovic insists that both the club and player will be better for it.
Shipp was traded to the Montreal Impact on Saturday, yielding general and targeted allocation money. The move sees the departure of a Homegrown product that had compiled 10 goals and 14 assists in 66 games for his hometown club.
Paunovic is the first to admit the difficulty of the decision, one that saw the Fire trade away one of its most highly-regarded midfielders. However, the first-year Fire manager insists that it was something the club had to do for all parties involved.
"At the point, when we had a situation with Harry where we had a team that was very, very interested in him," Paunovic said Tuesday on a conference call. "We couldn't decide at that point that, with Harry, he was going to have the role that everybody and he expected. We had to decide, obviously, and make the best possible decision where Harry would have a better opportunity to play soccer. That's the main situation.
"I've said before and I'm going to repeat it thousands of times. He's a fantastic kid. It was very difficult for him, and for us too, but he moved forward and we're going to root for him. He's a great guy and we appreciate everything that he did for Chicago in past years, but that opportunity and that situation where we had to decide, I think we made the best possible decision for all parties."
Paunovic went on to say that the club is currently working on its roster, but wouldn't go so far as to say the Shipp move was a precursor to anything further. Regardless, Paunovic says he is happy to stand up and be accountable while explaining each decision as it is made.
The reasoning behind the Shipp decision, Paunovic says, is mostly technical, even if the team would have loved to have held onto him if no offers arose.
"I think that's the first reason," Paunovic said. "The technical reason is why we decided to do that. The style of play and what we are looking for in that position is something that is why we decided this was very important. At the end, the first thing, is its a technical decision and we're always looking to find the best possible situation. If there wasn't a team interested in him, it would be different.
"We have guys on the roster and they have an opportunity to show up and prove themselves because there is an open spot. That's where we are with he guys on the roster. We are looking to see if they will take this opportunity and win the spot. Everyone has to earn it here, not only that position. Every position on the team, everybody has to earn it."
While Shipp's minutes and production lie there waiting to be claimed, his status as fan favorite has also been left vacated. As things stand, only Razvan Cocis and Sean Johnson have been with the team for more than two years, signaling massive turnover for a club in pursuit of a rebuild.
Paunovic says that it is now up to the players currently on the roster to seize Shipp's former role as local hero in the wake of a saddening departure.
"I want to see guys take advantage of this situation now and earn the hearts of our fans and our staff and our other players," Paunovic said. " This is what we are looking for in this situation. We are trying to convert this into a positive situation where the players will be eager to play in a way the fans love and obviously win for our team.
"We are not going to hurry to do anything. We appreciate everything Harry did for this club and we understand the situation. He's a great, great kid and after our talk on Saturday, Nelson (Rodriguez) and I, we appreciate him even more as a person. He's a wonderful, wonderful kid, but we are not in a hurry to replace that. What is true is that we have a situation which created a spot where the guys that we have on the roster with now need to fulfill that spot as a favorite player on the field for our fans. We think we created an interesting dynamic now on the roster where the guys now have to fight for that spot.
"The confidence and the trust, it takes a long time to win," Paunovic added. "Hopefully, we will get it."