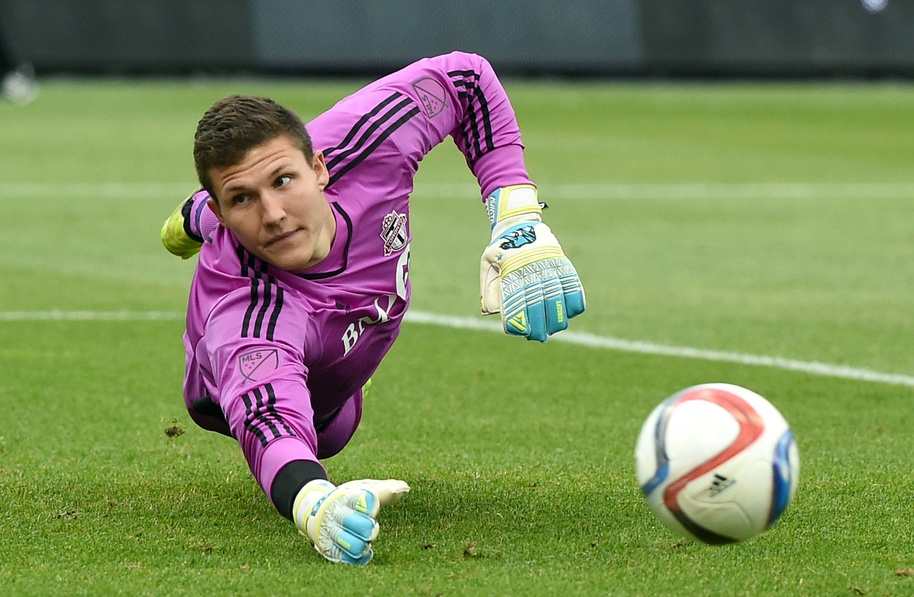 Joe Bendik has traveled quite a few miles to play the game he enjoys, but the 26-year-old goalkeeper is ready to settle down in his new home of Orlando.
After graduating from Clemson, the 6-foot-3 netminder flew to Norway and signed on with Sogndal. Bendik enjoyed the "care-free" lifestyle there for two years, but also grew up quickly. In his time abroad, he learned that every single game and every single day of training matters, because clubs are a business in the end. If you are not working your hardest to improve your skills and help the team in the process, then you could face being cut or let go.
He returned to U.S., joining the Portland Timbers, but was never able to assert himself as the first-choice option there. He then joined Toronto FC, playing most of his minutes in 2015, for two seasons before moving to Orlando City SC this past offseason.
"I think (moving from team to team) is a cool experience," Bendik told SBI ahead of the 2016 MLS season. "Obviously, it's difficult when you come into a new team and you have different faces and a different atmosphere, but it's also a challenge and I do enjoy a challenge."
Bendik's challenge in 2016 is to help Orlando City reach the playoffs after the club just missed out last season. Orlando City kicks off its second year vs. Real Salt Lake at the Citrus Bowl on March 6. Bendik will almost certainly get the nod to start in goal for the Lions.
One thing head coach Adrian Heath wants to see this year from his goalkeeper, and the team as a whole, is more consistency.
"When we were good, we were very good, when we were poor, we had a couple of games that I'm not embarrassed to say that I thought we were embarrassing on a couple of occasions," Heath told SBI. "When I look back at performances like we did against Seattle away where we got beat, 4-0, it could have been 10. We want to get rid of them games because when we were bad, we were really bad.
"I just want more consistency out of the group, and if we can play to the level that I know we are capable of, this team is more than capable of competing in MLS."
Another challenge Bendik faces is building chemistry with his back line. Moving from club to club has its disadvantages, as Bendik pointed out, but a technical staff hiring has helped the goalkeeper adjust for the upcoming season.
Two days after Bendik signed with Orlando City, the club announced the addition of Stewart Kerr as its goalkeeping coach. Kerr worked with Bendik at Toronto FC last season, and the goalkeeper is happy to have to him on board in Orlando.
"We're very familiar with each other," Bendik said of his relationship with Kerr. "It's easy to build off of what he had and figure out a couple of things before we push into the season.
"I felt comfortable with him coming here, with me being here in a new city and whole new opportunities in such an amazing place."
Bendik only moved from Toronto FC after the club did not pick up his option at the end of 2015. The decision did not really come as a surprise to Bendik. He, himself, thought it was time to move on once again, and so far, he's liking his new destination.
"Toronto didn't pick up my option, and I had to go into the Re-Entry Draft, and after the first round of the draft it kind of all came about," Bendik said. "I thought it would be a good opportunity. To compete for a starting job, and the warmer weather is also a plus.
"I've only been here a few weeks, but it seems like a really awesome place and it's fresh," Bendik added. "It's a new club with only being in the league one year, but it has very deep roots with their USL team, and I think that alone is extremely important and unique."