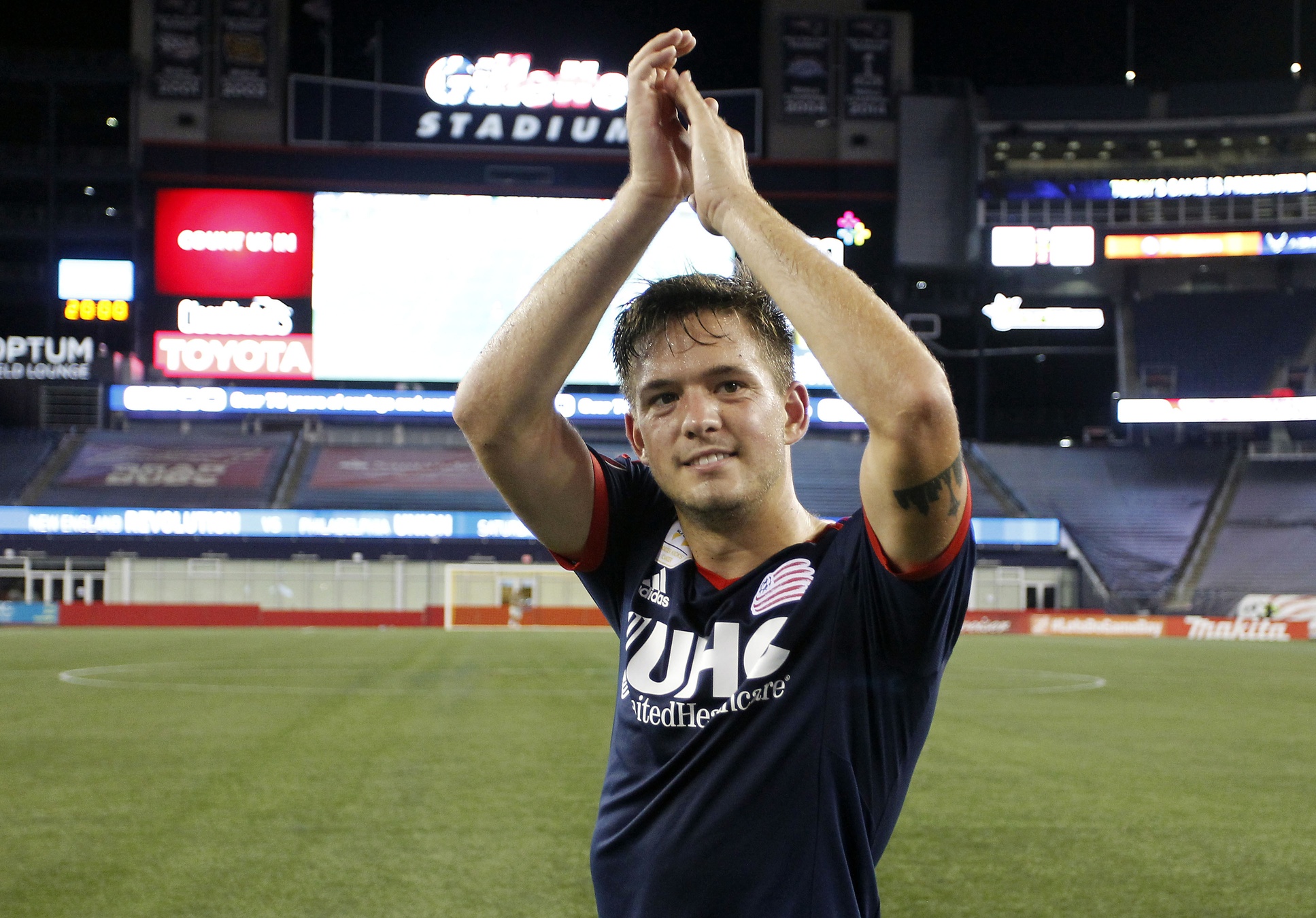 Before the start of each season, Kelyn Rowe sets what he calls a "selfish goal": to be better than the player he was the year prior. To this point, he's accomplished that feat every time, but the New England Revolution midfielder is far from ready to call himself a finished product.
Thrust into the lineup as a rookie, Rowe emerged as a bonafide attacking threat from the onset. With 22 goals and 24 assists to his name at just 24, Rowe remains one of the best young midfielders in MLS with the versatility to play either out wide or down the middle.
However, it hasn't come without struggles. The 2015 season was one filled with inconsistencies, including a summer spell that saw him relegated to bench. Rowe admits that it took time for him to learn how to manage being a young adult and professional athlete. From those lessons, though, Rowe has emerged a better and more complete player and person that is looking to take the next step with his game.
"I was able to put more time in," Rowe told SBI. "I was making sure I was there mentally and physically every day. It's something where you just mature over time. Unless you see it yourself, you're not going to change it. Luckily, I saw it at the right time.
"I think there was a lot more competition last year and you saw it going in good spells and bad spells. I was in and out of the lineup. Personally, for me, it was about consistency. Not as much physical consistency, but mental as well. For me, it's about being a top player at all times and not just when you need to be."
For much of his four year stay in MLS, Rowe has been exactly that: a top player. Each year since his MLS introduction, Rowe has improved a facet of his game. In his first two seasons, it was his play on the attacking end, while the 2014 and 2015 campaigns focused primarily on improving his abilities on the defensive side of the ball.
For Rowe, the hardest part is yet to come. Now, the task is putting it all together to become a complete player in every facet of the game.
"I think talent has never been an issue for Kelyn," Revs head coach Jay Heaps told SBI. "He's got loads of talent and can impact a game very directly. He's a very vertical player, I would say, because he's got one mindset and that's to get to goal as fast as he can.
"The thing that we're asking him to do is to be a little bit more consistent and simple at times. When he gets to the final third, he's got game, but we're asking him to be a little bit more simple and to simplify his game in the defensive area  to build the attack and then take his game and use his strengths."
Following the departure of  Jermaine Jones, Rowe may be asked to bring his game back into a more central position. Heaps pointed to Rowe's versatility as a key to the team's successes, as Rowe may be asked to play as a wide midfielder, box-to-box playmaker or even a No. 10 throughout the course of the season.
From a central position, Rowe says he demands a lot from those around him from a spot on the field that he feels maximizes his talents. If given the chance to play centrally, Rowe says he hopes to run with it while remaining open to contributing to the team in whatever way Heaps needs him to.
Adding to Rowe's motivation is the midfielder's current contract situation. Entering the final year of his deal, Rowe admits that his contract remains a motivating factor, although it isn't something that he concerns himself with on a daily basis.
"It's obviously in the back of every player's mind with when their contract is up. In this league, and I think in any league, it's a job and something you want to fight for. Every year you're fighting for that little bit of respect, that little bit of a raise and that little bit of game on the field and off the field when contracts come into play.
"It's definitely on my mind and I know it's the last year on my deal, but going into the season, it won't affect me, especially towards the end. Maybe a deal isn't done, but it won't affect me at all because I'm here until the end of that contract no matter what. There's no reason not to play or anything. It's just getting through the year and we'll deal with contract stuff when the season is over."
Entering the final year of his deal, Rowe still recalls sitting in the locker room following his MLS debut. It was a loss to the San Jose Earthquakes that Rowe felt was the "end of the world". Now a bit older and a bit wiser, Rowe is set to complete his fifth preseason, and with it comes a new set of goals.
Rowe has set his sights on a 10-goal, 10-assist campaign, a feat he has yet to accomplish in his young career. The midfielder also targets the development of a contagious consistency for both he and his teammates, as the Revs look to push on as a unit towards a Supporters' Shield and MLS Cup.
But after a preseason campaign that felt longer than ever, Rowe is mostly looking forward to the start of the MLS season. With it comes another opportunity for Rowe to continue to round out his game while continuing to demonstrate that he is a player ready to take the next step.
"You never realize that it's a very long season," Rowe said, "and I'm going to be very tired come the middle of the season and it's going to be a big grind as it always is, but when you get into the offseason, you're like 'damn, I'm bored'. I need to go out and play again. You train a lot and you're trying to get your fitness back because you can't play a full 90.
"I want the competitiveness. I'm excited about it. I want to play a real MLS game again and get back in that routine."