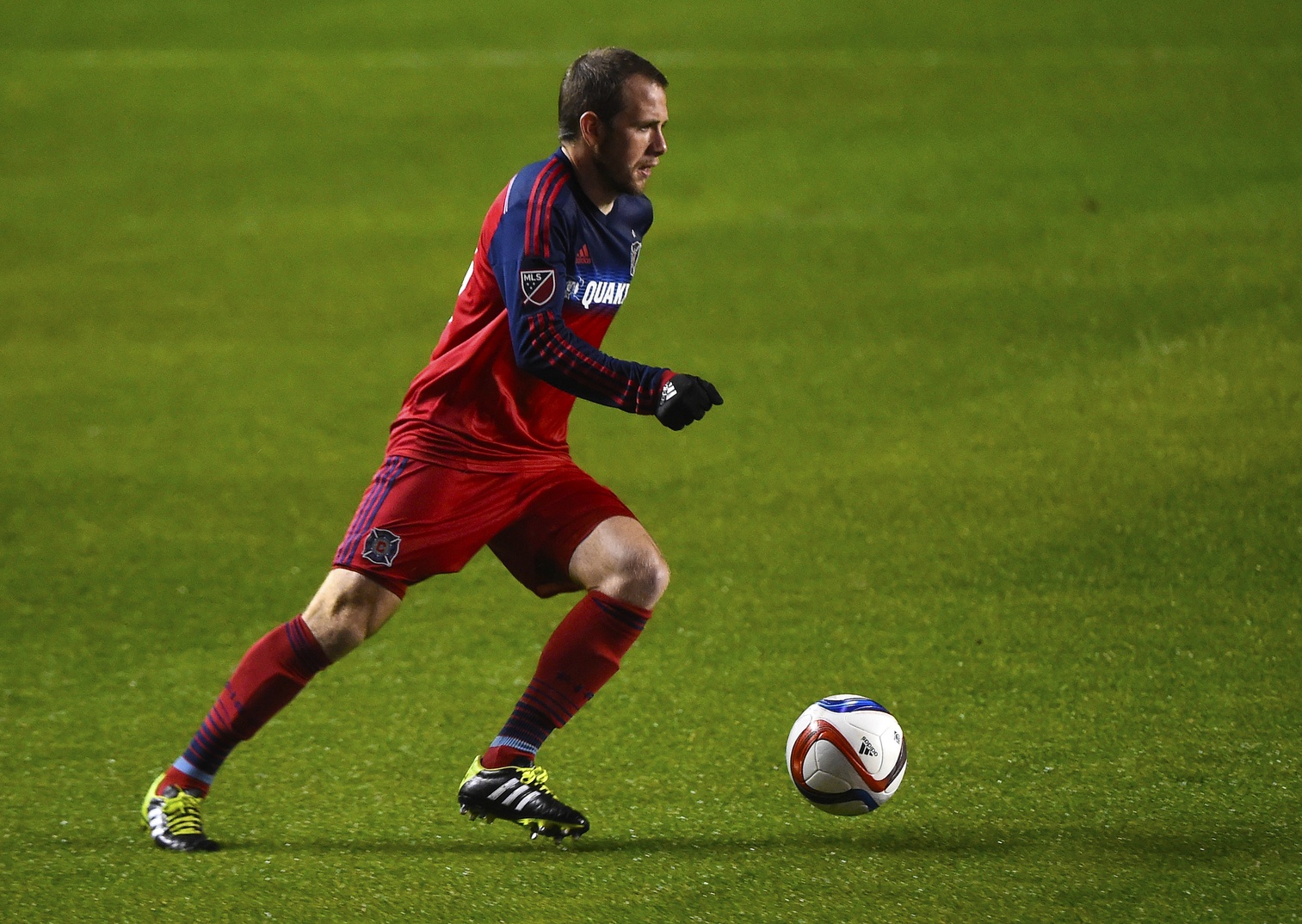 For the first 24 years of his life, Harry Shipp embodied Chicago soccer. Locally born, raised and trained, Shipp emerged as a fan favorite for the Chicago Fire while developing a repuation as the local face of the franchise.
The relationship between player and hometown club ended last weekend, as Shipp was suddenly traded to the Montreal Impact. The move comes in the midst of a Fire rebuild, one that will now move on with one of the club's most recognizable players.
Shortly after returning from the club's preseason training camp in Tampa Bay, Shipp was informed of his imminent departure while out to dinner with his girlfriend. However, the thought of departing his boyhood club did not truly hit him until the next day when he left Toyota Park for the final time before heading to Montreal.
"It was just shocking and surprising," Shipp told Extra Time Radio. "I thought I was rejuvenated and excited for the change there and I liked where things are headed. I thought I would get a chance with the new coaching staff, a bunch of new players to see how it works in Chicago, but, obviously, they didn't value me as highly as I thought they did. I'm happy to be here where I'm wanted because that's where you want to be.
"I had to actually get my cleats and stuff from our equipment manager," he added. "It's tough. I saw the staff, media people, equipment managers, people that you see on a day-to-day basis that you get close to. Seeing all of those people tear up as I was leaving, it almost made me want to cry. I had to get out of there before I got too emotional, honestly."
Growing up, Shipp attended Fire games in three different stadiums and attended practice frequently to catch glimpses of his local soccer heroes. Shipp's parents had been season ticket holders for several years before canceling their tickets shortly following the news.
Throughout his two-year MLS stay, Shipp had never imagined the possibility of playing anywhere but Chicago. He knew it was something that could happen down the road, but the 24-year-old midfielder truly believed he could be a part of the Fire for years to come.
Now, Shipp is ready to go full speed ahead with the Impact. The midfielder says the initial conversations with the staff have been positive, while Shipp credited his new teammates for showing him the ropes around an unfamiliar locker room. The 24-year-old says he is already planning on lessons to learn French to better acclimate himself to his new home of Montreal.
As for his on-the-field adjustments, Shipp says the coaching staff sees him as a player that can play either out wide or down the middle. Specifically, the Impact are looking for Shipp to develop chemistry with Ignacio Piatti while forming an attacking trio alongside the returning Didier Drogba.
"From my point of view, I came in, and it's kind of how I am all along: whatever the coaching staff sees for me, I'm going to learn and do the best of my ability," Shipp said. "They know this game and know what kind of style they want to play. I'm someone who trusts the people above me, and I trust that they know what's best for me and what's best for this team. I can play out wide, in the middle, underneath. I'll play outside back if they tell me to play outside back.
"After being with Chicago and not having the most successful seasons, I've realized what's important for me and that's contributing to a team that's successful on the field. If I'm injured, I'll carry bags and fill up water bottles. I just want to be a part of something bigger than myself."
In Chicago, Shipp was a part of something special. The midfielder says his biggest achievement was serving as a role model to the area's youth while showing that even players that aren't the strongest or fastest can make it with their local team.
Now, Shipp is hoping to embrace the same mentality in his new home of Montreal while dealing with what has certainly been one of the most challenging events of his young life.
"For me, the way the MLS has operated the last 10-15 years, they've shuffled guys around the league and its hard to develop a loyalty to clubs with the way guys move around," Shipp said. "I thought that we were starting to see something in Chicago where they wanted to create some consistency with loyalty to the city and guys that wanted to be there long term. I thought I fit well into that idea, but, like I said, I'm happy. I'm a guy that jumps in — all in. I was all in in Chicago because I was passionate about helping the city and the club, and now that I'm in Montreal, I'm all in here to help the city and the club just as much as I did in Chicago.
"I just think, for me, maybe I was naive," he added, "but I felt like I was connected to the city and I just wanted the chance to prove myself there long term. I didn't get that, but I've moved on. Hopefully, I'm able to stay in Montreal long term and develop the same kind of connection with the city."