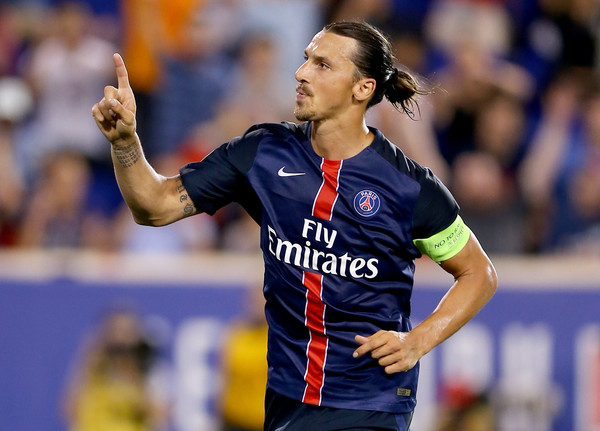 One title contender in England established itself as the unlikely alpha dog, while France's best sealed yet another statement victory on the back of its star striker. Here are SBI's picks for The Weekend's Best (as voted by SBI's editorial staff):
PLAYER OF THE WEEK
ZLATAN IBRAHIMOVIC (Paris Saint-Germain). The Swedish star provided a goal and an assist to lead runaway Ligue 1 powerhouses Paris Saint-Germain to a statement victory over Marseille in Le Classique.
Honorable Mention– Robert Huth, Andreas Christensen, Riyad Mahrez
TEAM OF THE WEEK
LEICESTER CITY. Facing off with fellow title contender Manchester City, Leicester City established a five-point lead atop the English Premier League table with a 3-1 victory that served as the latest chapter in its Cinderella story.
Honorable Mention– Schalke 04, Borussia Monchengladbach, Everton
MATCH OF THE WEEK
LIVERPOOL 2, SUNDERLAND 2. Armed with a two-goal lead, Liverpool appeared to be well on its way to three points against relegation contender Sunderland. However, goals from Adam Johnson and Jermain Defoe in the 82nd and 89th minutes, respectively, sealed points for the Black Cats in what proved to be a thriller.
Honorable Mention – Leicester City 3 – 1 Manchester City, Hellas Verona 3 – 3 Inter Milan
GOAL OF THE WEEK
EDWIN CARDONA (Monterrey). Firing from long distance, Cardona unleashed a right-footed missile from well outside of the box for the first goal of a 3-0 rout of Dorados.
Honorable Mention – Riechedly Bazoer, Konstantinos Stafylidis
—
What did you think of this weekend's action? Agree with SBI's picks? If not, who did you see as this weekend's best?
Share your thoughts below.