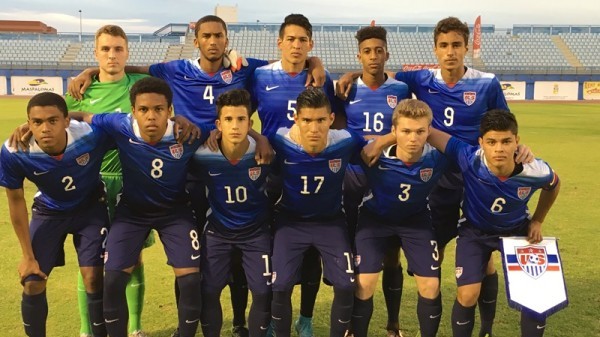 The newly-created U.S. Under-19 Men's National Team's start to 2016 has not gone as well as envisioned.
The U.S. ended its Copa de Atlantico campaign on Friday with a 1-0 loss to lowly Canary Islands, which were playing with 10 men. Brad Friedel's side held the man-advantage since the first half, but was unable to capitalize and finished the tournament scoreless.
The Americans also suffered defeats to Spain and France in this competition. Spain edged the U.S., 1-0, on Tuesday, and France handed the Americans a 5-0 blowout loss.
Here is the U.S.'s starting lineup (4-2-3-1) from Friday's defeat:
Goalkeeper: Benjamin Hale
Defenders: Reginald Cannon, Hector Montalvo, Tanner Dieterich, John Nelson
Midfielders: Weston McKinnie, Eric Calvillo (c); Simon Lekressner, Paxton Pomykal, Djordje Mihailovic
Forward: Brian Saramago
Here are the highlights vs. Spain, France and the Canary Islands, respectively:
—
What do you think of the U.S. U-19s performance? What are you expecting from this group in 2016 and beyond?
Share your thoughts below.