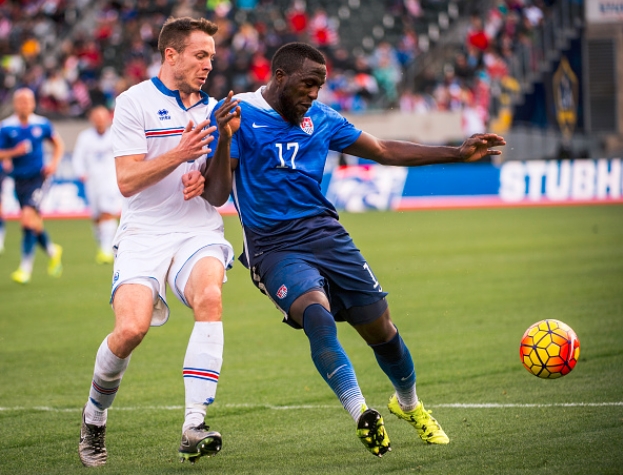 There are many movers in the latest edition of the FIFA rankings, but the U.S. Men's National Team is not one of them.
In spite of a 3-2 friendly win against Iceland, the USMNT is still 32nd in the world according to February's edition of the rankings. CONCACAF rival Costa Rica lost a contest against Venezuela, 1-0, on Tuesday, but managed to climb six spots in the rankings into 31st.
Mexico moved one spot into 22nd after the Ivory Coast fell nine spots to No. 28.
The top 18 teams in the world from January remained in the same spots in this edition. Belgium tops the rankings, followed by Argentina, Spain, Germany and Chile.
Cape Verde Islands also jumped six spots to No. 33, one spot behind the Americans. Palestine made the biggest jump this February, though, climbing 21 spots to 110th in the world.
The USMNT only has one game scheduled before the release of March's edition of the rankings, a friendly against Canada at the StubHub Center in Carson, California on Friday.
What do you think of the latest FIFA rankings? Think the U.S. is rated too high, too low, or just right? Which teams do you see ranked most unfairly?
Share your thoughts below.