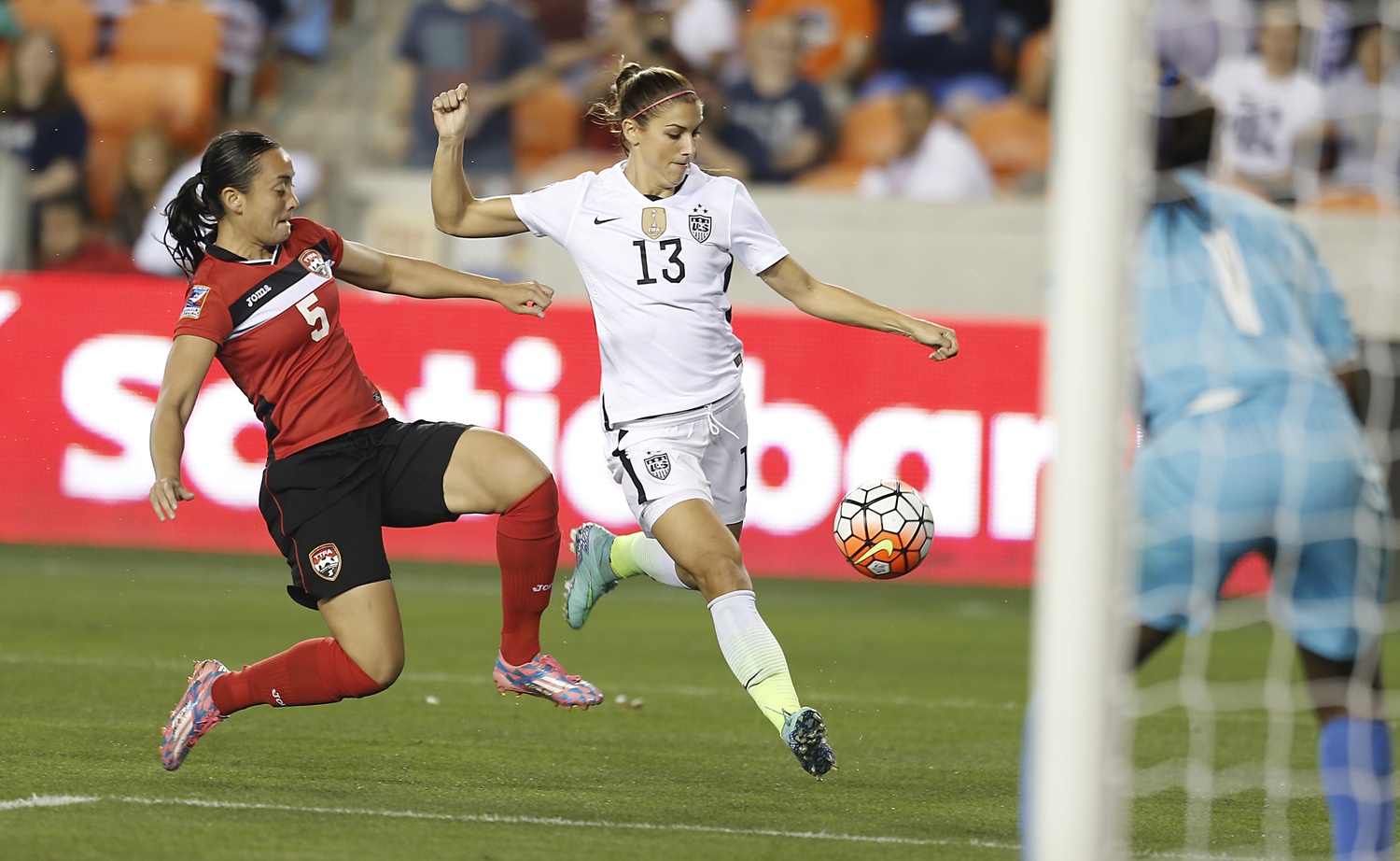 The U.S. Women's National Team qualified for this summer's Olympics in style with a convincing performance against Trinidad & Tobago on Friday night in Houston.
The Americans were on the board just minutes into the qualifying match, and comfortably controlled the game from there on out courtesy of an Alex Morgan hat trick. Also notable from the semifinal victory was the impressive play from the team's young stars Mallory Pugh, Morgan Brian and Lindsey Horan. The women will now face off against Canada on Sunday in the final of the CONCACAF Olympic Qualifying tournament.
The USWNT went up in the 12th minute in spectacular fashion. Pugh picked up her head after sprinting down the left flank and slid a low cross to the center of the box for Heath to bend around the Trinidad & Tobago goalkeeper.
A beautifully crafted goal then came together to double the lead in the 30th minute, when Morgan scored for the third time this tournament. Kelly O'Hara curled in a high ball from the right, and Horan intelligently headed it down for a wide open Morgan to acrobatically tap it in from close range.
Carli Lloyd added another off of a corner kick just before half, sending a header through the legs of the opposition goalkeeper to make it 3-0.
Morgan scored twice in quick succession around the hour mark to cap off the 5-0 victory. Both goals were volleyed in by the American striker, with her third of the night being a picturesque finish from a Julie Johnston ball over the top.
What do you think of the USWNT's win? Do you expect the Americans to beat Canada in the final?
Share your thoughts below.