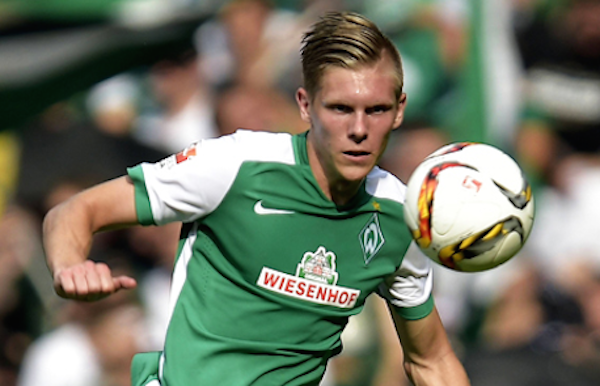 Aron Johannsson hasn't played a game for German Bundesliga club Werder Bremen since Sept. 22, 2015, and he will continue to be sidelined for the rest of the season due to lingering injuries.
Werder Bremen CEO Thomas Eichin has revealed that the U.S. Men's National Team forward will miss the 2015-16 season. Johannsson has yet to fully recover from hip and groin injuries from last year. He opted to undergo surgery in October.
"We have ruled (Aron Johannsson) out for this season," Werder Bremen CEO Thomas Eichin told Bild. "We are no longer planning with him this season."
Eichin is hopeful Johannsson can recover and be prepared to play in July ahead of the club's 2016-17 season. The 25-year-old scored two goals in six Bundesliga appearances this season.
What do you think of this development? What are you expecting from Johannsson in 2016 and beyond?
Share your thoughts below.