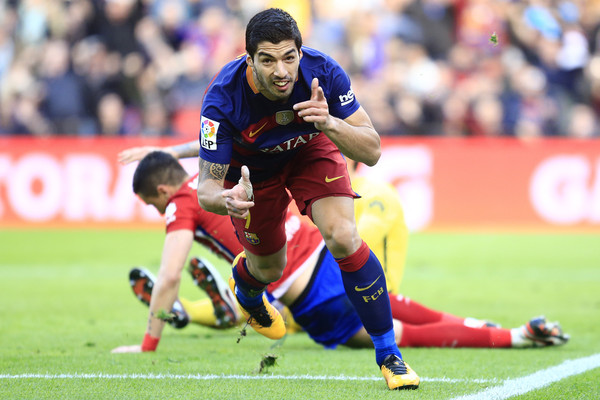 Eight clubs from five different countries were paired together in the 2016 UEFA Champions League quarterfinals draw on Friday.
Barcelona-Atletico Madrid and Paris Saint-Germain-Manchester City headline the next round of the competition, but Bayern Munich-Benfica and Wolfsburg-Real Madrid are sure to also offer plenty of intrigue and excitement.
Barcelona boasts the best win percentage in this stage of the competition, winning 14 out of the 17 games its played in. Yet, Real Madrid and Bayern have also both done well in the quarterfinals. Man City and Wolfsburg, meanwhile, are competing in the final eight for the first time in their clubs' history.
First legs will be played on April 5, while the pivotal second legs will take place seven days later.
Here are the four quarterfinal matchups:
Wolfsburg vs. Real Madrid
Bayern Munich vs. Benfica
Barcelona vs. Atletico Madrid
Paris Saint-Germain vs. Manchester City
—
What matchup are you most excited for? Who do you think will win each series?
Share your thoughts below.