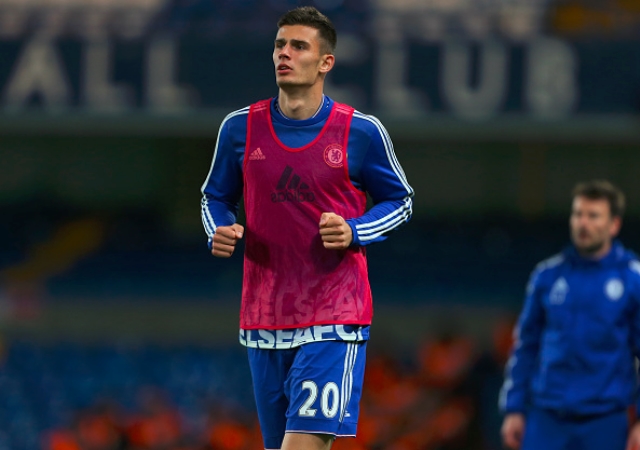 Matt Miazga has yet to play a single minute for Chelsea's senior team since joining the English Premier League club on Jan. 31, but he may soon have the opportunity.
In his press conference on Friday, Blues head coach Guus Hiddink admitted a top four finish in the league was likely out of reach, and so opportunities for fringe and youth players on the team to play will likely be given in the coming weeks.
"There are chances that younger players can get their opportunity," he said on Chelsea TV, "but without any guarantee from me. They need to knock on the door."
There are a handful of young, talented players Hiddink could decide to play as the 2015-16 comes to an end, and one of those happens to be the U.S. Men's National Team defender.
Miazga, who has been named to the gameday roster for Chelsea on three occasions this season, recently started and played 90 minutes for the club's Under-21 team. Playing on the back line in a 3-5-2 formation, the 20-year-old centerback impressed and helped Chelsea earn a 3-1 win against Leicester City. The U-21s will not play again until April 4, when they take on Manchester United.
Chelsea's senior team hosts West Ham United at Stamford Bridge on Saturday. Including this weekend's contest, Miazga only has nine games left to make his debut this season.
What do you think of Hiddink's comments? Think Miazga will play in the EPL this season?
Share your thoughts below.