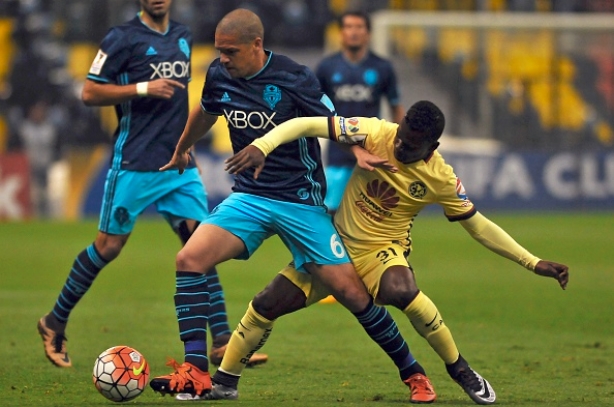 The Seattle Sounders proved to be no match for Rubens Sambueza and Club America in the CONCACAF Champions League quarterfinals.
The MLS club fell, 3-1, in the second leg of their series vs. America, bouncing out of the 2016 tournament after a 5-3 aggregate loss.
The Sounders entered Estadio Azteca level, 2-2, on aggregate, and so they needed a road win or high-scoring tie to earn the victory in the series. Three goals were scored in a wild end to the first half, but no one from the Sounders netted any.
Pablo Aguilar scored an own goal for America in the 41st minute, but Darwin Quintero answered immediately for the Liga MX side. He flicked a header past goalkeeper Stefan Frei almost a minute after the Sounders took the surprising lead.
Sambueza, who provided two assists on the road in the first leg, assisted Quintero's goal. He then sent another good cross into the penalty box minutes later, and forward Oribe Peralta headed home the go-ahead goal.
Andres Andrade netted the third for America just after the break.
The Sounders, at times, forced their way into dangerous areas in the America final third, but only recorded three shots the entire game. They did not attempt a single shot in the first half.
The MLS club begins their regular season at home against Sporting Kansas City on Sunday.
Here are highlights of the Sounders' loss to America:
What do you think of the Sounders' performance? What are you expecting from the MLS side in 2016?
Share your thoughts below.