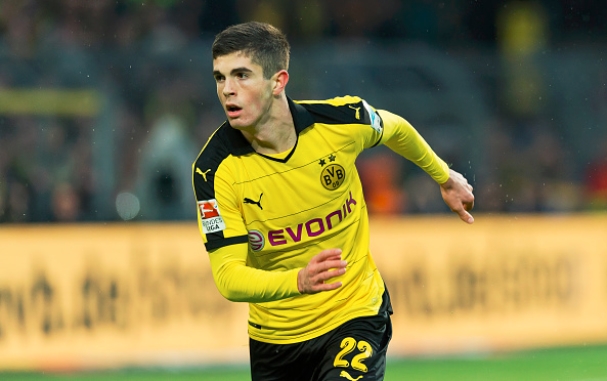 Although he was not named to Jurgen Klinsmann's U.S. Men's National Team roster for upcoming World Cup qualifiers, Christian Pulisic may soon be joining the team anyway.
According to Pulisic's club, Borussia Dortmund, the 17-year-old will join the USMNT camp. Dortmund previously said Pulisic would miss out on a chance to represent the Americans this international break due to illness, but clarified that he will be joining Klinsmann's men if his illness subsides.
(UPDATE: ESPN FC confirmed that Pulisic will join the USMNT in Columbus, Ohio, if he is healthy.)
Pulisic has appeared in four German Bundesliga games for Dortmund in 2016, and also appeared in two UEFA Europa League contests. At the international level, the attacker started in all three games for the U.S. Under-17 Men's National Team during last year's Under-17 World Cup in Chile.
Four days after playing in Guatemala City, the U.S. will host Guatemala in Columbus.
What do you think of this development? Think Pulisic will play in either game for the USMNT?
Share your thoughts below.