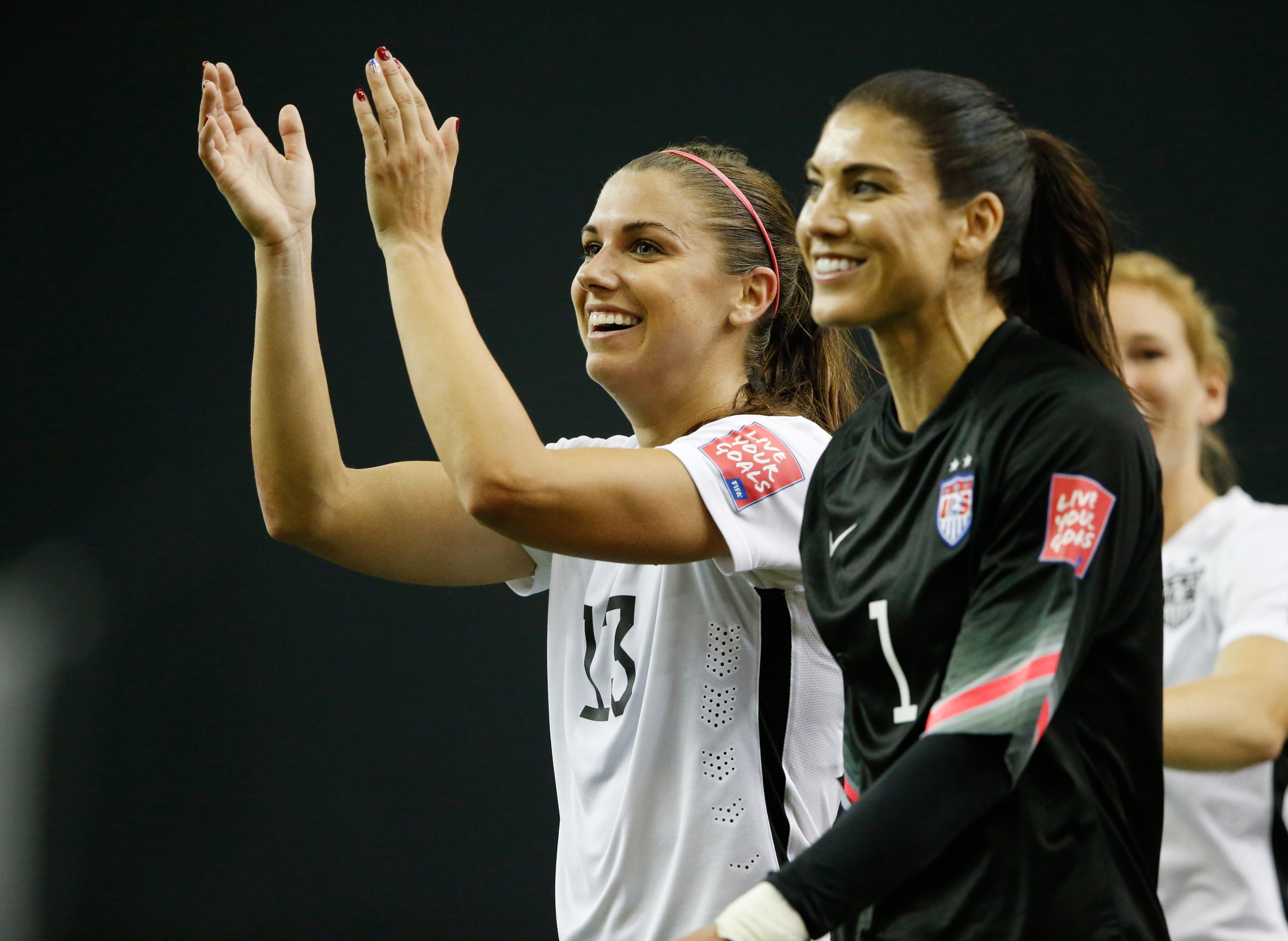 The U.S. Women's National Team has found themselves in a battle with U.S. Soccer in recent months, and that battle continued with another step on Tuesday.
Carli Lloyd, Becky Sauerbrunn, Alex Morgan, Megan Rapinoe and Hope Solo have filed a federal complaint charging U.S. Soccer with wage discrimination. According to their lawyer, Jeffery Kessler, the USWNT are paid far less than their U.S. Men's National Team counterpart despite serving as an economic force for the federation. The five players have requested an investigation of U.S. Soccer.
Despite only being signed by several players, the five who submitted the complaint state they are acting on behalf of the entire USWNT.
"We have been quite patient over the years with the belief that the federation would do the right thing and compensate us fairly," Lloyd said in a statement.
"The numbers speak for themselves," Solo added in a statement of her own. "We are the best in the world, have three World Cup championships, four Olympic championships, and the USMNT get paid more to just show up than we get paid to win major championships."
Citing recent budget figures, Kesller says that USWNT players earn less than 40 percent than members of the USMNT team. In addition, the players say they are shorted on everything from appearance fees and bonuses to per diem allowances.
The USWNT are salaried employees of U.S. Soccer, making up to $72,000 a year from the federation. Even with that income, the USWNT say they make far less than USMNT members who are only paid based on appearances.
A USMNT player reportedly receives $5,000 for a loss in a friendly and as much as $17,625 for a win against a high-level opponent. USWNT members, on the other hand, receive $1,350 for a similar win, while receiving no bonus for losses or ties.
Kessler said that the USWNT's complaints are the "strongest case of discrimination against women athletes in violation of law that I have ever seen".
 "The same number of minimum friendlies, the same requirements about participating and making the World Cup teams — identical work," Kessler said. "But the women have without dispute vastly outperformed the men not just on the playing field but economically for the U.S.S.F. The women have generated all the money in comparison with the men."
Pay with U.S. Soccer is collectively bargained, meaning that the USWNT had previously agreed to all issues ranging from pay to field conditions, another point of contention in recent months. While the men are paid out more for appearances in international tournaments, the USWNT is hoping for larger stake of domestic revenue, such as sponsorships and television deals.
What do you think of the lawsuit? What do you expect to come out of it? Any concerns heading into this summer's Olympic games?
Share your thoughts below.