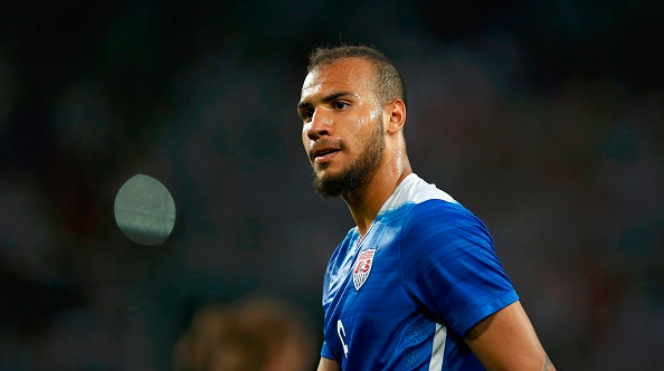 John Brooks has rejoined Hertha Berlin ahead of Tuesday's U.S. Men's National Team clash with Guatemala, and the German club is far from happy with the condition the centerback is returning in.
Hertha sporting director Michael Preetz said that Brooks' early return from international duty "raises a few questions" as Brooks looks set to miss out on the club's clash with Borussia Monchengladbach due to injury.
Brooks previously picked up a slight knock in Hertha's 2-1 win over Ingolstadt on March 19. While Preetz says there is a chance Brooks "underestimated" his ailment, the club would be frustrated to lose Brooks for a clash between the Bundesliga's third and fifth-placed teams.
"It was all a bit curious and certainly not ideal," Preetz told German outlet Kicker. "John boarded the plane without any acute problems and returns injured. It raises a few questions.
"It might have made sense to keep him here in Berlin for one more day to see how things developed. Instead, he now has 30 flight hours in his bones. And the U.S. association keeps him on site for four, five days without any real examination."