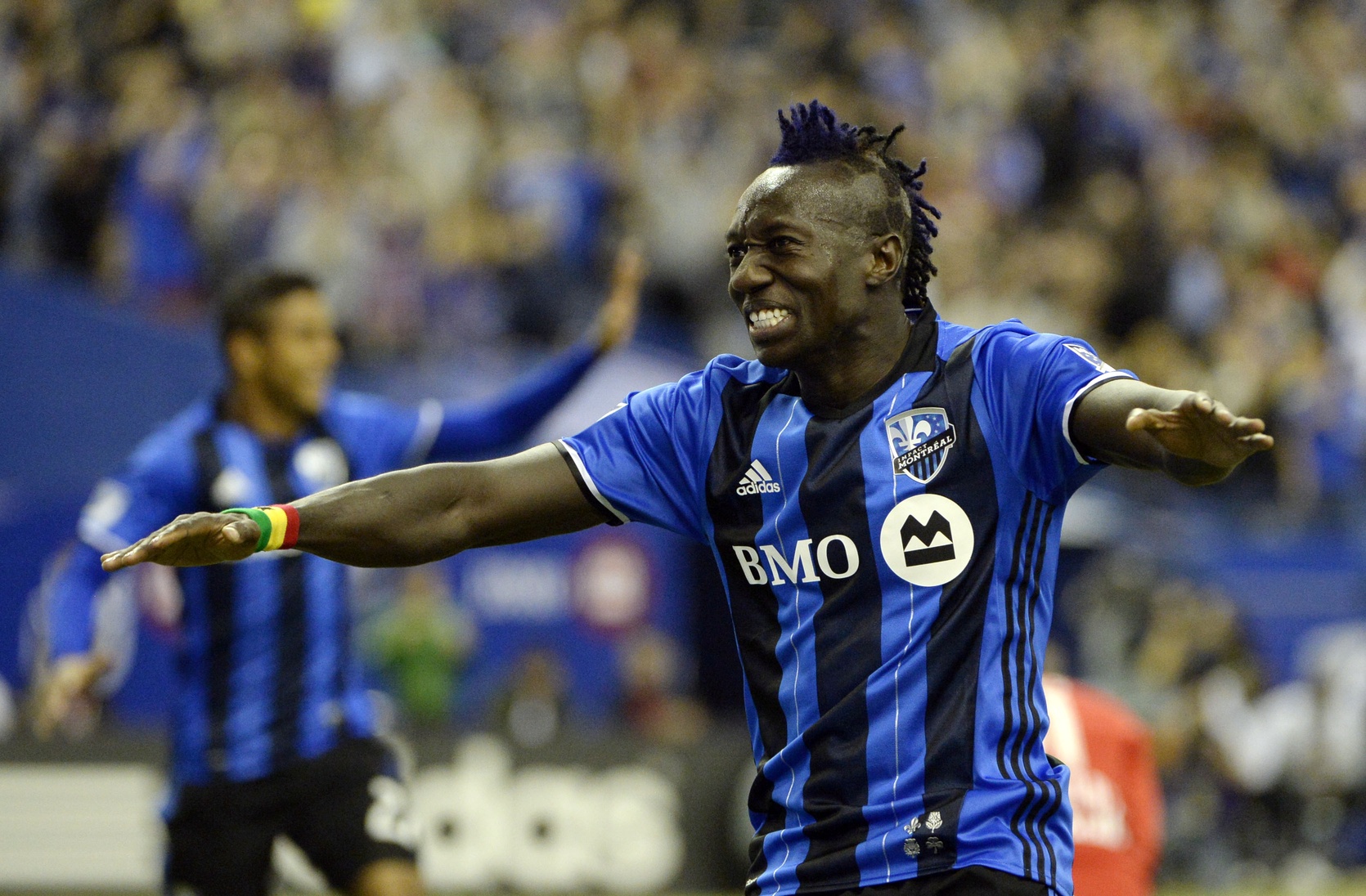 Jesse Marsch's side underwhelmed for the second straight week, and the New York Red Bulls ultimately fell 3-0 to the Montreal Impact after Ignacio Piatti's superb second half.
Forward Dominic Oduro broke the deadlock between the two sides in the 58th minute, after a bad giveaway from Red Bulls centerback Gideon Baah presented the chance for Montreal.
The Impact doubled its lead 13 minutes later by way of Piatti, following a quality chance for the Red Bulls in the Montreal penalty area.
Red Bulls goalkeeper Luis Robles was tested early and often in the match, and was forced into two critical saves in the opening 20 minutes. He also had some help from the post, keeping the Impact off the scoreboard.
First, newcomer Lucas Ontivero played Oduro into the penalty area, before Robles made himself big and knocked the ball away from danger. In the 14th minute, a Felipe giveaway in the attacking third led to an Impact counterattack, which saw Piatti test the Red Bulls goalkeeper for a second time.
Fives minutes later, Ontivero nearly found his first MLS goal after hitting his effort off woodwork. The offseason signing was set up by Harry Shipp, after an excellent string of passes around the penalty area.
With less than five minutes remaining in the match, Piatti nearly picked up his second goal of the game, but Robles stonewalled the Argentine. Second-half substitute Anthony Jackson-Hamel, who replaced Piatti in stoppage time, found the game's third goal moments later.
MAN OF THE MATCH
Impact midfielder Ignacio Piatti proved for the second consecutive week that he can lead Montreal's attack in the absence of Didier Drogba. Piatti scored the match's second goal and assisted on Oduro's opener.
MOMENT OF THE MATCH
Leading up to Montreal's second goal, which proved to be the dagger, the Red Bulls had an excellent opportunity to equalize on the other end. Impact keeper Evan Bush made a crucial save on Bradley Wright-Phillips, before Piatti beat Robles.
MATCH TO FORGET
Gideon Baah had a strong first half, but completely lost the plot in the second half. He was fully or partially at fault for all three Impact goals.
———
What did you think of the match? See Montreal being a title contender this year? Worried about the Red Bulls or just think it's a slow start?
Share your thoughts below.