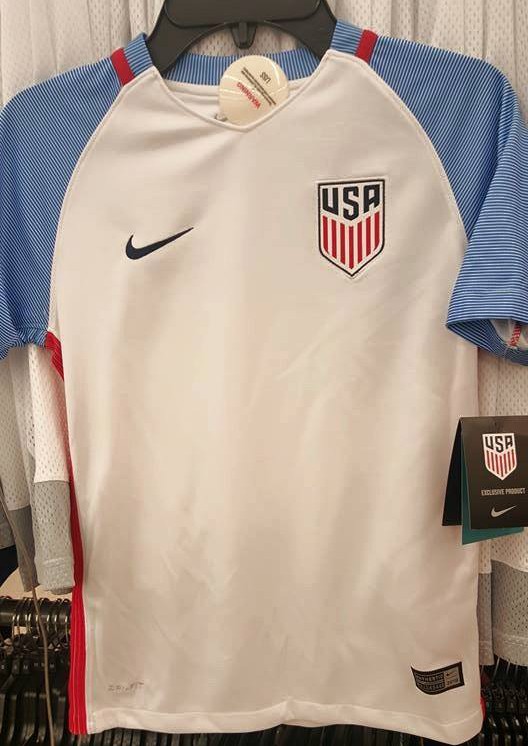 The U.S. Men's National Team's latest home jersey has allegedly been leaked, and it is likely to raise some eyebrows.
On Saturday, the American Outlaws D.C. Chapter posted an image of what is believed to be the new home jersey that the USMNT will wear during this summer's Copa America Centenario. The new U.S. Soccer crest sits on a white base, while the sleeves comprise of thin blue lines.
The revealing of the home jersey comes more than week after the new away jersey was allegedly leaked. It has been reported that the Americans will suit up in new jerseys in the upcoming World Cup qualifiers vs. Guatemala at the end of the month.
Footy Headlines also recently leaked the pre-match jersey for the Copa America tournament, and it features red and blue.
What do you think of this reported new USMNT home jersey? Like the light blue color of the sleeves? Wondering what the heck is going on with Nike's design team?
Share your thoughts below.