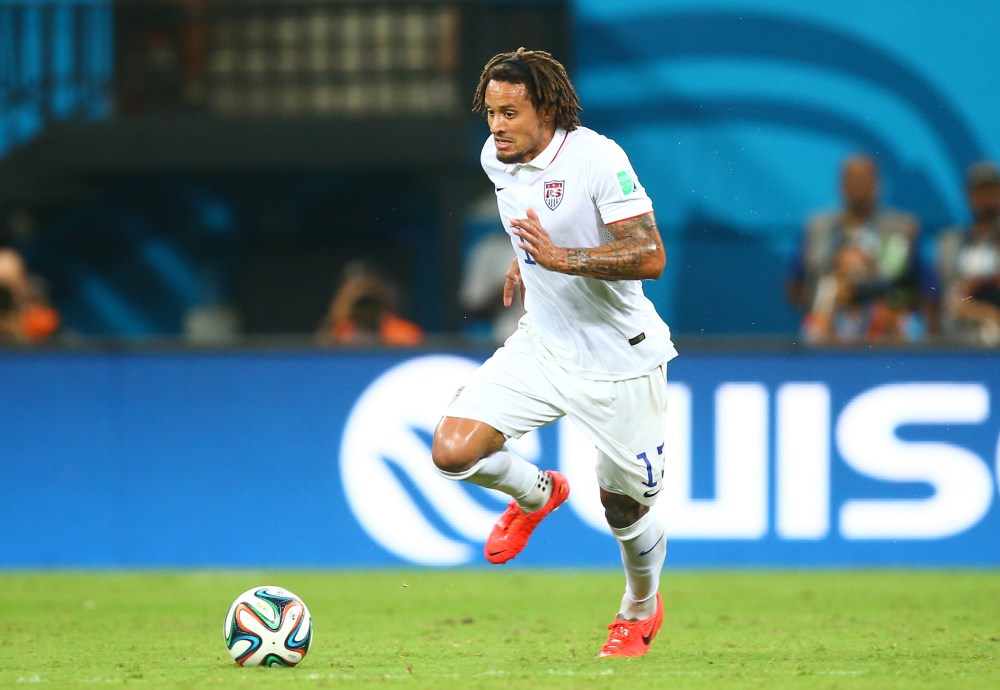 Jermaine Jones has found a new home, and it's within MLS.
In a massive move, the Colorado Rapids signed the U.S. Men's National Team midfielder after trading general allocation money and a first-round pick in the 2017 MLS Draft to the New England Revolution. Jones will miss the first six games of the season due to a suspension stemming from last year, but will be cleared to play for the April 16 home game for the New York Red Bulls and beyond.
"Jermaine's record for club and country speaks for itself," Paul Bravo, Technical Director and VP of Soccer Operations, said in the club release. "He has the ability, versatility, experience and leadership skills to improve our young side. We are excited to have him join us in Colorado."
The 34-year-old Jones, who will miss the U.S.'s upcoming World Cup qualifiers because of his suspension, had been in negotiations with the Revolution and MLS after seeing his 18-month contract expire at the end of last season. He was not pleased with the deals he was offered, however, and referred to one as a "joke."
The Rapids have been linked to talented players this offseason, including Carlos Vela and Tim Howard, and the move for Jones comes just two days before the start of their new season. The club plays the San Jose Earthquakes at Avaya Stadium on Sunday.
What do you think of the Rapids signing Jones? Think the Rapids will reach the playoffs with the addition of the 34-year-old midfielder?
Share your thoughts below.