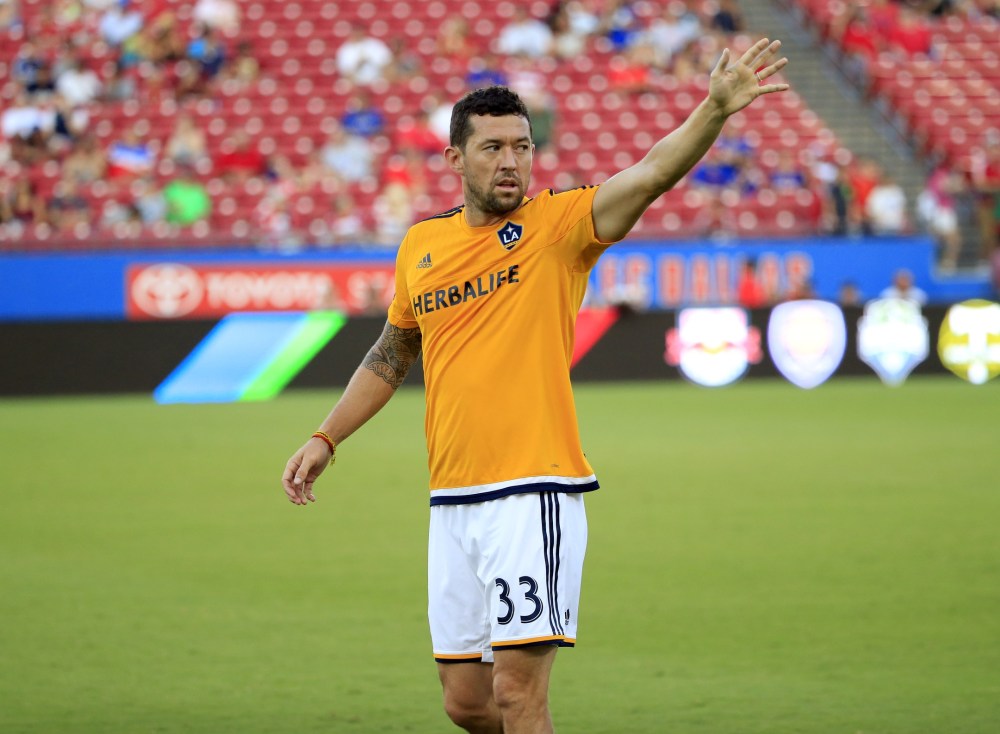 The MLS season is just five days away, and a handful of notable cuts were made this Tuesday.
The LA Galaxy released defender Dan Gargan and forward Ignacio Maganto. Gargan leaves the Galaxy after two years of service. The 10-year MLS veteran is eligible for free agency, while Maganto leaves the club after being selected in the 2015 MLS Draft. (REPORT)
Sporting Kansas City and Marcel de Jong have mutually agreed to terminate the defender's contract. The left back appeared in 15 matches across all competitions for Sporting KC last season. (REPORT)
The New York Red Bulls waived midfielder Mael Corboz. He was signed as a Homegrown Player in December after playing his final two collegiate seasons for the Maryland Terrapins. (REPORT)
Midfielder Rasheed Olabiyi was released by the Houston Dynamo. The 25-year-old made seven appearances in 2015 after joining the club in July. (REPORT)
Toronto FC has reportedly parted ways with 33-year-old striker Herculez Gomez. The former U.S. Men's National Team forward appeared in seven games for TFC in 2015. (REPORT)
—
What do you think of Gargan's release? Think Corboz will land with another MLS club?
Share your thoughts below.