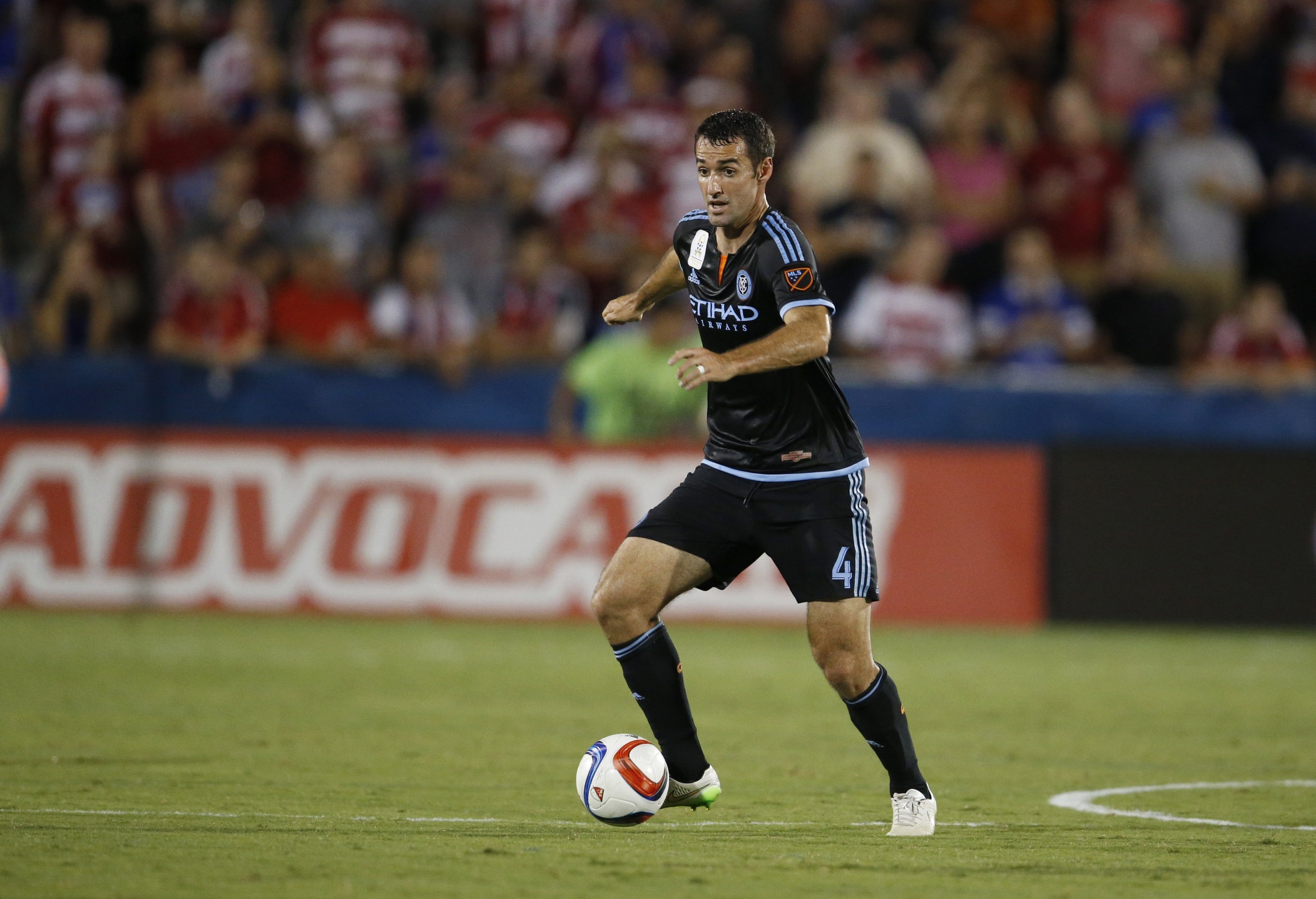 While the Vancouver Whitecaps have added a midfielder from NYCFC, the Seattle Sounders and LA Galaxy revealed good news on Friday regarding recent injuries.
New York City FC has traded Andrew Jacobson to the Vancouver Whitecaps in exchange for Targeted Allocation Money. Jacobson led NYCFC with 2,837 minutes played in 33 starts in 2015. (REPORT)
Galaxy centerback Jelle Van Damme is likely to return to the starting lineup vs. the Colorado Rapids on Saturday. The defender recently suffered an ankle injury that forced him to miss the Galaxy's MLS opener vs. D.C. United, but he said he's feeling good and ready to play. (REPORT)
First-team regulars Erik Friberg and Tyrone Mears participated in full training with the Sounders on Thursday. The midfielder and fullback both missed the team's home opener vs. Sporting Kansas City. (REPORT)
The Portland Timbers announced the signing of Gavin Wilkinson as the club's president of soccer. Wilkinson, who has been a part of the organization since 2001, has agreed to a long-term contract. (REPORT)

Sean St. Ledger joined the Rapids' training this week after recovering from a knee procedure. Head coach Pablo Mastroeni said the centerback is not 100 percent fit just yet, and it will be a "slow steady process." (REPORT)
Marco Donadel is questionable for the Montreal Impact after he underwent a test on his leg on Thursday. The midfielder played 56 minutes of the club's 3-2 win against the Vancouver Whitecaps in Week 1 of MLS action. (REPORT)
Real Salt Lake traded Toronto FC for Target Allocation Money in exchange for the Right of First Refusal for forward Ben Spencer. (REPORT)
—
Think Friberg and Mears will start for the Sounders? Expect Van Damme back vs. the Rapids?
Share your thoughts below.