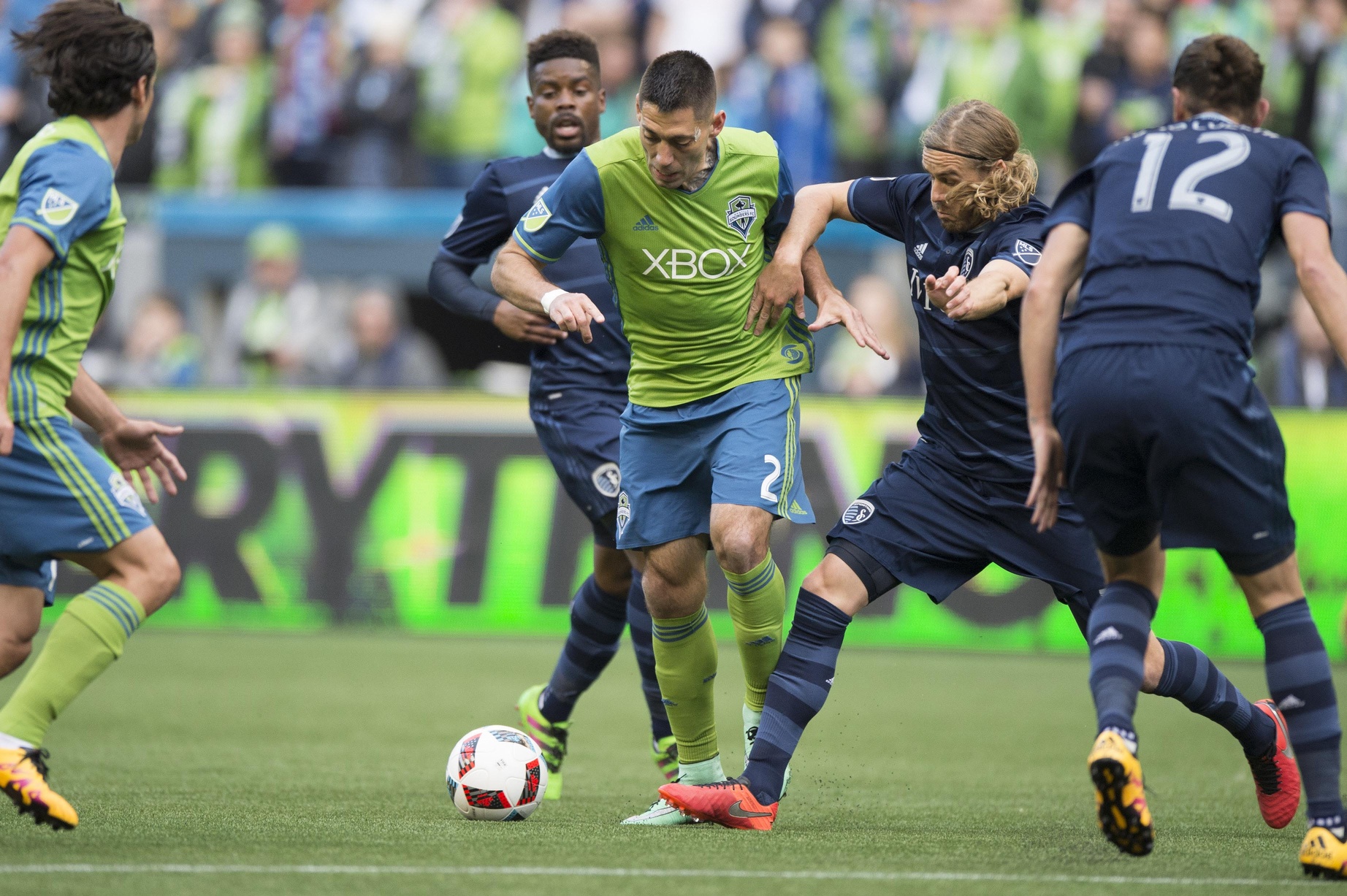 Following the transfer of Obafemi Martins, the Seattle Sounders appear to be preparing for something big, while their Cascadia rivals have added a loanee from an English Premier League contender.
On Wednesday, the Sounders announced the acquisition of Targeted Allocation Money and an international spot from Toronto FC in exchange for General Allocation Money. In addition, the club signed first round pick Tony Alfaro. (REPORT)
According to Sports Illustrated, the Sounders are eyeing a Designated Player attacking midfielder, as well as a second non-DP signing. (REPORT)
Leicester City midfielder Jack Barmby has officially joined the Portland Timbers on loan. The 21-year-old previously featured on loan for Rotherham United and Notts County. (REPORT)
The number of viewers for MLS' initial offering of nationally televised games dropped 11 percent compared to 2015. Last season's schedule featured four games headlined by the debuts of New York City FC and Orlando City. (REPORT)
Timbers owner Merritt Paulson says there are no concrete plans for expansion at Providence Park, but public money would not be used if any were to arise. Paulson says that club is currently focusing on infrastructure, such as practice fields and the club's youth academy. (REPORT)
—
What do you expect from the Sounders given their recent moves? Like the Barmby signing? Any concerns with the TV ratings?
Share your thoughts below.